CWHA Reviews
We Have Worked With Thousands Of Australian And International Organisations
A recent survey of our clients revealed that 94% are either likely or very likely to use our services again in the future. The majority of our clients reported that they engaged us because we were able to provide a tailored service to meet their specific needs and within a time frame that suited them. And 92% said the service we offered met their expectations and achieved their desired outcome.
"Wade from Corporate Work Health Australia was a pleasure to work with, and flexible with the goals we wanted to achieve. Wade assessed several departments within our company with respect to their ergonomic and workplace demands, and then presented individualised manual handling training to each team. He also produced an ergonomic desk set-up video resource for our company, which was individualised to our setting. Wade was friendly, knowledgeable and a great communicator, and we have no hesitation in recommending him highly."
Queensland Ballet
Our business in Brisbane employs mainly design engineers and administration personnel. Our engineers do not normally work from home. However the global pandemic made us change the way we work, requiring that majority of our staff work from home.
We worked with Corporate Work Health (CWH) before, they assisted with setting work stations in the office. Most of our employees were to start working from home, and we assumed that majority of employees would not have a proper home office, as they did not have a need to work from home before. We connected with Wade from CWH again to assist in this transition.
They assisted our team in transitioning to working from home in three ways: a group webinar education session, followed by workers completing a self-assessment form and then undertaking 1:1 consultations to deliver a tailored approach.
As a business we have made the transition smoother to ensure our workers are comfortable, and set up to perform their tasks safely at home.
Gorana Saula
Reps of Corporate Work Health are great at customer service and their responses are prompt and quick. Very accommodating to clients needs and always going above and beyond to find a solution for me and to find a date and time of consultation. Highly recommend them to use for your Ergonomic work health assessments including work from home assessments.
Komal Upadhyaya
Awesome Manual Handling Training session conducted at our workshop!  The training was customised to suit our business and contained a good mix of theory/practical elements.  Highly recommended.  Thanks again.
Justine Knight
We have been using Corporate Work Health for over 5 years to provide ergonomic assessments and educational training to our employees. Wade is very professional and very well qualified and he always achieve good results for our employees. I would highly recommend Wade to anyone looking for a health professional to assist their organisation.
Julia Paino
This is the 2nd time we have used CWHA for an ergonomic assessment. Fleur from CWHA has been pleasant and responsive making her really good to deal with, and the consultant who came on site in Canberra (Adnan) was great. Recommended by me.
Colin Imms
AASB-AUASB Testimonial.  We have worked with Heath Williams and his Team over the last few years and have found everybody to be very professional.    The assessments and reports are very comprehensive and have helped ensure that all our staff are set up appropriately when working from home."  
Kathleen John
The inner-city business for whom I work as Office Administrator recently engaged CWHA to deliver "Sit Safe" training seminars and conduct ergonomic assessments for all our staff. It was a very worthwhile undertaking. The information imparted in the seminars was interesting and applicable. The individual desk checks were thorough and valuable, as was the subsequent comprehensive report.
Margaret Wenham
We recently had Wade out at our workplace to deliver Ergonomic Assessment training. Wade has a wealth of knowledge that he willingly shares with participants. His easy going presentation style ensures the course is delivered in an interesting and practical format that is beneficial to everyone. I have no hesitation in recommending Wade for your future training needs.
Patrick Doyle
We completed the Ergonomic Desk Set-up + Completing Basic Desk Assessments Workshop. We had a lot going on as we have recently moved into our new office and Heath was very patient and accommodating throughout the training.
The training itself provided good detail of what we need to do to complete an ergonomic desk set-up and also assisted us with identifying improvements we can make. Highly recommend this training for anyone wanting skills to complete an ergonomic desk set-up.
Natalie Marya
It is with much enthusiasm that I recommend the services of Corporate Work Health Australia.
Heath Williams from Corporate Work Health Australia has been patient, responsive, supportive and available not only from a training perspective, but also accessible to answer any work questions I have.
I have found Corporate Work Health Australia to be responsive to our specific needs, developing programs to assist the College to support our employees and maintain a happy, healthy and safe workplace.
Heath, thank-you for making the training sessions enjoyable and impacting and taking the time to get to know us!
Thank-you kindly,
Niki Wetherall (she/her)
Health & Safety Manager
100% OF FEEDBACK SCORES FOR OUR COURSES ARE 4/5 OR 5/5
Organisations Who Trust
Corporate Work Health Australia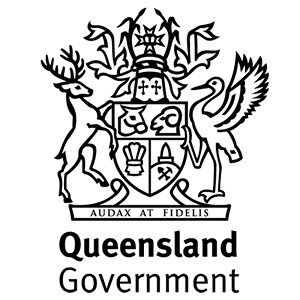 government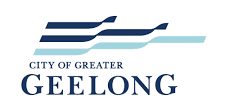 council
nonprofit
education
university

banking
finance
insurance

superannuation
accounting
legal
technology
communication
transport
logistics
mining
resources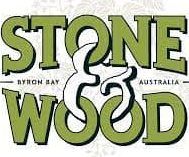 manufacturing
agriculture
engineering
construction
property
architecture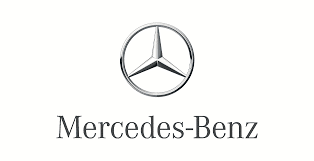 retail
supermarket