Customised Training And Assessments To Prevent Workplace Injuries, Boost Productivity And Avoid Compensation Claims
We've completed
24,571
workstation ergonomic risk assessments and training in the office and with staff working from home.
Delivered
9,681
face to face or online heath and wellbeing education sessions nationally and internationally.
Trained
7,146
workers in manual handling and hazard identification to improve their safety and work environment.
We've worked with over
2,912
businesses to deliver office workstation, manual handling and wellbeing services in the workplace.
Trained
1,823
health professionals in office workstation ergonomics, vehicle ergonomics or manual handling.
Corporate Work Health Australia
Established by Physiotherapist Wade Brennan and Osteopath Heath Williams in 2011, Corporate Work Health Australia is trusted by Australia's biggest brands, leading universities and many local, state and national government departments.
Our experienced, highly qualified physiotherapists, osteopaths and exercise physiologists are experts at designing and delivering health, safety and wellness programs that make a real difference to companies and workers.
Clients utilise us to meet OHS obligations, evolve workplace health and safety culture, create effective WHS practices and increase profitability through better staff engagement and improved productivity.
Our online and face to face sessions prevent compensation claims by reducing the risks associated with manual tasks, vehicle ergonomics, workstation setup, illness and poor health.
Heath Williams
Osteopath, WHS Consultant & Trainer
B.Sci M.O. Grad.Cert.Tert.Ed, Cert IV & Dip WHS, Cert IV TAE
Level 2 Strength & Conditioning Coach ASCA
Member Osteopathy Australia, Human Factors and Ergonomics Society of Australia HFESA)
Australian Strength & Conditioning Association (ASCA) & Safety Institute of Australia (SIA)
Wade Brennan
Physiotherapist, WHS Consultant & Trainer
B App. Sc (phty), Cert IV & Dip WHS, Cert IV TAE
Level 1 Strength & Conditioning Coach ASCA
Member Australian Physiotherapy Association (APA) & Human Factors and Ergonomics Society of Australia (HFESA)
Member of Safety Institute of Australia (SIA) & Australian Strength & Conditioning Association (ASCA)
We customise our services to meet your requirements
Organisations Who Trust Corporate Work Health Australia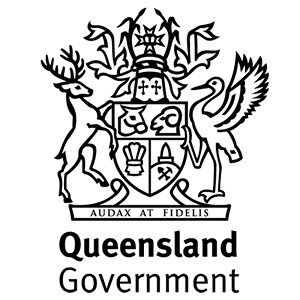 government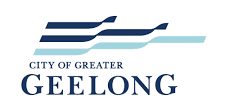 council
nonprofit
education
university

banking
finance
insurance

superannuation
accounting
legal
technology
communication
transport
logistics
mining
resources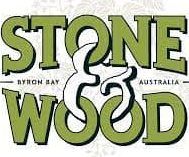 manufacturing
agriculture
engineering
construction
property
architecture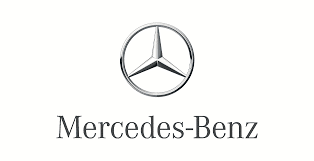 retail
supermarket
CWHA Services Australia Wide & Online
VIC
Melbourne
Geelong
Bendigo
Ballarat
Shepparton
Echuca
Mildura
Swan Hill
Traralgan
Wodonga
Yarrawonga
Warrnambool
Lorne
Torquay
Warragul
Sale
Bairnsdale
Philip Island
NSW
Sydney
Newcastle
Lismore
Grafton
Port Macquarie
Coffs Harbour
Wagga Wagga
Albury
Wollongong
Byron Bay
Murwillumbah
Tweed Heads
ACT
Canberra and
Surrounds
QLD
Brisbane
Gold Coast
Sunshine Coast
Toowoomba
Bundaberg
Rockhampton
Mackay
Townsville
Gladstone
Cairns
SA
Adelaide and
Surrounds
In this blog post, we will discuss the importance of manual handling training and what you need to know to keep your employees safe.
read more
Workplace Health & Wellness Consultants
At Corporate Work Health Australia, we specialise in helping businesses to get the most from their employees by providing comprehensive, personalised workplace health programs. It's well-known that healthy workers take fewer sick days, are more productive and have fewer accidents at work, so it makes sense to ensure that your workforce are as safe and healthy as possible. As specialists in all aspects of corporate health management, we have the knowledge and expertise to deliver everything from pre-employment functional assessments to online office ergonomics training in a safe and supportive manner.
Our services are available for businesses Australia-wide, so no matter where you may be located, you can take advantage of competitively priced corporate health assessments and management programs that will save you time and money in the long term, boost productivity and help to improve the workplace for everyone in the business.
Read More
Your Personal Corporate Health Consultant
We help businesses to create a working environment to ensure that their employees remain safe, healthy and injury free. How do we do this? By providing a comprehensive injury prevention and management program that incorporates all aspects of injury management from prevention and intervention to treatment and rehabilitation. By availing yourself of our services, you can expect to see reduced costs arising from workplace injuries, measurable reductions in absenteeism and a happier and healthier workforce.
All our services are tailored to your needs. We don't do cookie-cutter programs; each element we deliver is carefully designed to address the issues within your business and to give you the biggest return on your investment. Our aim is to provide relevant manual handling training and injury management techniques that will decrease accidents and injuries and improve the overall health and wellbeing of your staff while reducing stress.
Why Should You Choose Corporate Health Australia?
We focus on assisting organisations to create a work environment that keeps employees safe, healthy and injury free, ultimately cutting costs and reducing the severity of work related injuries, and boosting productivity.  We specialise in workplace wellbeing, ergonomic risk assessment, manual handling training and workplace risk assessments.
While there are many companies offering corporate wellness programs, we believe that we are perfectly placed to offer ergonomic assessments that are proven to work. Our team has a wealth of knowledge and experience and work hard to deliver exceptional corporate health training, assessments and programs that are designed to keep your workforce healthy while ensuring that they can do their jobs without risk of accidents or injury.
Corporate Work Health Australia comprises many talented and committed professionals, including physiotherapists, occupational therapists and osteopaths backed up by fully qualified nutritionists, exercise physiologists, personal trainers, remedial massage therapists and even yoga and Pilates instructors. So, as you can see, we've adopted a holistic approach to addressing workplace wellness. We don't just believe in teaching your workforce how to avoid accidents or injury, but we teach them how to stay functionally fit and live a healthy lifestyle.
Save Time and Money – Get in Touch with Us Today
Corporate Work Health Australia strives to benefit your organisation at all levels from managers, supervisors and employees, through to helping you boost business productivity. Employers should act now if they want to keep operating successfully and to create sustainable workforces that can withstand the serious human capital challenges ahead.
If you'd like to find out more about our workplace health assessment, training programs and pre employment medical assessment get in touch with us today, and we'll be happy to help. You can call us or send an email and we'll get back to you as soon as possible to discuss how we can create and deliver a personalised injury management program for your workplace.
Workplace Health Assessment and Management
When it comes to being in the workplace, you want to create as safe a space as possible. By putting your workplace health at the forefront of your mind, you can actually save money, as well as creating a better environment for your employees.
It may go without saying, but when your corporate health is good, you get the most from your workforce. Imagine if you are suffering from pain as a result of doing your job. It is going to be hard to complete your work to the best of your ability, and you may not perform at your optimum level.
At Corporate Work Health Australia, we can help to ensure the best for your place of work through our corporate health assessments that work for your business. We can come and complete your workplace health assessment throughout Australia, and we operate in Brisbane, Melbourne, Gold Coast, Sydney, Perth, and Adelaide. As we work nationwide, we are the ideal company to choose whether you have just one office, or if you have offices spread across the country.
Corporate Work Health Australia, we work with both large and small businesses, and we are also here for you if you are setting up a home office, and you want your ergonomics to be as strong as possible.
A Unique Approach for a Unique Business
Every business is unique from the service you provide to how you operate. As such, we know that your corporate health management needs will vary. The bespoke nature of our services equips us to deliver to you exactly what you need. So, whether you are looking for help for a returning employee after an injury and you want to minimise the risk of the injury from reoccurring, or you want a complete overhaul to make your workplace safer, we are here for you, and we tailor our service to meet your needs.
No matter what kind of business you are in, our experienced team made up of members of the AHPRA, can bring you the results you need. Our services are not primarily just for offices, but we work with a range of businesses to ensure that everyone has access to great healthcare and corporate wellness.
Corporate Work Health Australia: The Workplace Health Company for You
Every business needs to take the health and safety of its workers seriously to ensure workplace wellness. Failing to do so may not just cause your business money in terms of increased sick days, but it can also lead to claims for injury in the workplace. By working with a corporate health consultant, you can help to minimise these risks and create a better environment for everyone who works there.
As well as completing assessments on the current state of your workplace and how you can put measures in place to improve it, we also offer training so that you can continue to provide a safe environment.
Browse through our website to see just what we can offer your business, and feel free to get in contact with us for a quote for any of our services. Together, we can create a healthy and productive environment.