Ergonomic Assessment And Training Brisbane
Ergonomic training and assessments are delivered by Osteopaths, Physiotherapists and Exercise Physiologists who have many years assessment, teaching and OHS instructor experience in Brisbane.
>
We have delivered over 10,709 ergonomic assessments and training sessions
> Trusted by Australia's biggest brands, universities and government departments
> Training for office, workstation, transport, freight, warehousing, engineering and more
> 100% customised assessments and training can be completed face to face, online or both
> After the session you will receive a full report, valuable recommendations and ongoing support
Cost Effective Ergonomic Assessments Brisbane To Reduce Injuries and Compensation Claims
Free Online Meeting With A Director
Why waste time searching online? Book a free online video call to have your questions answered by our director Wade, who has over 20 years experience improving health, safety and performance in just about every industry imaginable.
Brisbane Ergonomic Assessment Delivered In The Office, At Your Home And Online
You and those that you hire to work for you likely spent a lot of time in school or college or university gaining the knowledge that brings the opportunity to work in the industry you currently occupy. While your education was specific to the theory and practical elements of what it takes to become successful or a valued worker, it is highly unlikely that you were taught best practices in terms of how to physically carry out your work so that your health and wellbeing is not detrimentally affected.
At Corporate Work Health Australia, our ergonomic assessment Brisbane for business owners and employees is a means of consulting key health professionals in terms of finding the best way to work. Our large network caters to the needs of workers all across Australia and our tailored services have met expectations and resulted in 94% of those that used us in the past stating that they would retain our services again. Read More
Call 1300 951 519 to have your questions answered.
Workstation Ergonomic Assessment and Training
Work From Home Assessment and Training
Online Ergonomic Assessment and Training
Vehicle Ergonomic Assessment And Training
Ergonomic Training For Health Professionals
Monthly Workplace Ergonomic Management
Ergonomic Train The Assessor Training
Organisations Who Trust Our Assessments And Training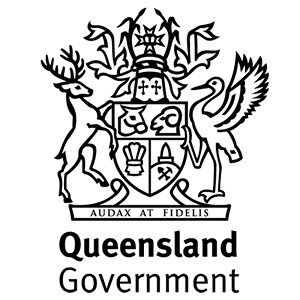 government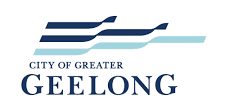 council
nonprofit
education
university

banking
finance
insurance

superannuation
accounting
legal
technology
communication
transport
logistics
mining
resources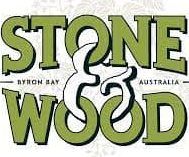 manufacturing
agriculture
engineering
construction
property
architecture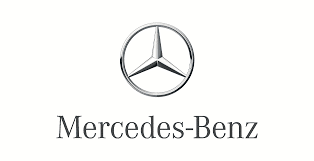 retail
supermarket
Professional Ergonomic Assessment Training Can Prevent Harm & Loss Of Money
The ideal candidate to avail of an ergonomic assessment in Brisbane is a brand new office, or start-up, or a self-employed person that is considering what their home office will look and feel like. Taking proactive measures that deliver preventative solutions to injury in the workplace from the start is the dream. Once they are in place and workers have been trained as to how best to carry out their tasks, then the policy becomes self-sustaining and fosters a culture of positive workplace behaviour.
However, for those that are approaching this as a result of witnessing far too many days of absenteeism due to poor workstations or bad habits, don't worry, you can still make a positive change with our help. At Corporate Work Health Australia, we bring an objective point of view to your site and will complete a risk assessment that will indicate any hazards or poor practices that need to be changed.
The office ergonomics training course is a tailored program that we will design for your organization will cater directly to the issues that we identified and you will find that our modes of delivery are more extensive and designed to increase employee understanding and, as a consequence, lead to the integration of good practices.
Once your workforce is aware of the risk that they face, no matter how small or seemingly inconsequential, they retain this information and act as mentors and guides in best practice for new hires. As such, by training your current staff such as with manual handling courses in Brisbane, you are taking measures to ensure the safety and wellbeing of new hires.
Ergonomic Assessment Strategies Tailor-Made For Your Brisbane Business
Here at Corporate Work Health Australia, we believe that without a great ergonomics plan a workplace can become an unproductive and inefficient space that results in many preventable injuries and costly losses. Our goal is to assess the current state of your site and provide strategies that are tailor-made to address the specifics that we noted.
We don't believe in off the shelf type solutions, but instead, want to create company and workstation specific solutions that will lead to a notable increase in productivity and boost the overall wellbeing of your workforce.
We deliver the best ergonomic assessment training Brisbane has to offer and we encourage those that wish to take preventative action to better educate themselves and their workers so that they can adopt best practices that will ensure a much more productive and positive work environment. We also run our training sessions in other Australian cities such as Melbourne and Sydney. If you're looking to hire more employees we also run through pre employment medical examinations in Brisbane to ensure your candidate can carry out the role with no difficulty. Call us today for a quote and to discuss what you hope to achieve for your business.
Checklist of What You Can Expect in Our Ergonomic Assessments in Brisbane
With every one of our business workplace ergonomic assessments in Brisbane, we deliver customised onsite consultations to suit your company's needs, values and systems. We tailor effective ways in reducing your staff's body strains, and sprains, and aim to improve your workers' health and wellbeing.
Here's a preview of what you can expect our ergonomic assessments to look like in your Brisbane workplace:
Small educational training sessions on posture
Educational workshops to teach workers how to set up proper work stations
Ergonomic workstation assessments – ranging from 15 minute preventative assessments to 50 minute specialised injury management or return to work assessments 
Train the Trainer Workshops – involving training key staff on how to help set up other staff member work stations at their desk, and/or complete basic computer ergonomic workstation assessments 
Home office ergonomic assessments
Vehicle ergonomic assessments
We also provide combined training sessions in ergonomics, manual handling and vehicle ergonomics.
Who Are Our Ergonomic Assessment Instructors?
At Corporate Work Health Australia, our ergonomic assessments are carried out by highly experienced and qualified health professionals. Our team are registered members of the AHPRA, as well as members of the Safety Institute of Australia and the Human Factors and Ergonomics Society of Australia.
We pride ourselves in understanding people, the modern workplace and the many challenges people are facing on a daily basis.
No matter what type of workplace business office environment you and your staff are working in, our team at Corporate Work Health Australia will be sure to provide tailored, customised and extremely useful strategies to help improve and enhance the wellbeing of your workforce.
To learn more about how our ergonomic assessment instructors and professionals can help your team, simply get in touch with us today.
Frequently Asked Questions (FAQs)
How Does An Online Ergonomic Assessment Work?
Our online ergonomic assessments ​in Brisbane are simple to set up, whether it be one individual or 100s of team members. Workers are supplied a booking link where they can book themselves in on a day and time that suits them. Workers then complete an online self assessment via a link sent to them from their booking confirmation email. Finally a video call is completed with a health professional with each team member where the final assessment and recommendations are completed. Assessments are available for both home workstations and the office.
What Is The Best Face To Face Ergonomic Assessment For An Injured Worker?
To ensure that we cover all of the injured worker's and company's needs we recommend our Level 3b 'speciliased' individual ergonomic assessment. This assessment allows up to 60minutes with the injured worker, as well as 60 to 75 minutes of report writing on assessment findings, advice given, and recommendations including equipment recommendations.
What Is The Most Popular Type of Work From Home Assessment?
What Is Involved In Ergonomics The Train The Assessor Course in Brisbane?
Our ergonomics train the assessor courses in Brisbane involves our health professional training your key stakeholders i.e. OHS rep, managers, HR etc. to complete basic ergonomic workstation assessments internally within the business via interactive workshops. Courses are limited to 6 team members to ensure good learning outcomes.
How do CWHA ergonomic assessments in Brisbane compare in price?
Corporate Work Health Australia offers a range of pricing options to cater to all budgets and needs in Brisbane. Assess your team with brief desk checks (10min) from as little as $25 – $40 per worker. We aim to individualise all ergonomic training and assessment services to meet our clients needs and ensure a good outcome. We offer discounts for bulk training and assessment bookings.