Corporate Health And Workplace Wellness Programs
Corporate Work Health Australia are able to design customised health and wellness programs to suit your organisation.
We understand the complex issues which organisations are faced with and use our expertise to set up programs holistically which reflect these interdependencies.
This ensures our programs are successful and organisations can see a measurable return on their investment.
Our Health & Wellness Services
Onsite Corporate Health Programs
See our health and wellness programs
Key areas reviewed:
Company goals with their health and wellness program

Number of staff

Onsite facilities available 

Frequency of sessions and session type 
What's involved:
Choose from any combination of the following services:
stretch workshops

exercise classes

Yoga

Pilates

Massage
Investment:
Call or email us to get a quote today!
We customise our health and wellness services to suit your requirements
Health And Wellness Programs Create Better Employees Who Work Harder
For health and economic reasons, investing in employee health makes sound business sense. Workplace wellness initiatives deliver value on two fronts: they can decrease costs and improve productivity, and also improve health for all, supporting behavioural change in individuals, families and communities. 
Pioneering research by Laura Punnett of the University of Massachusetts has suggested that a host of factors is related to musculoskeletal injuries in the workplace—ranging far beyond safety-oriented measures such as the mechanics of lifting, posture, etc, and encompassing such factors as socioeconomic status and lifestyle behaviors. When these multivariate factors are addressed together, the potential for overall health gains in employees is increased.
READ MORE
For example, the health and safety of its workforce has always been important to Rio Tinto. Wellness is seen as an extension of health and safety because the company recognises that a healthy workforce is a safer workforce. As such, Rio Tinto's corporate wellness program complements its occupational health and safety measures. The program focuses on screening, assessing and managing a range of health risks and illnesses facing many of its employees, such as sedentary lifestyles, poor diet, stress,smoking, obesity and mental health.
 Structured physical activity is highly effective in preventing and/or treating most of the major diseases of modern society including diabetes, heart disease, depression and cancer. Yet despite this evidence, almost 70% of Australian adults are not active enough to achieve the preventative health benefits. Sixty-five percent of the Australian population aged over 15 years are in the workforce, with 68.5% of the workforce classified as sedentary or engaging in low level activity.
Related to this, the cost of absenteeism in Australia is estimated at $7 billion each year. Recent research has shown that workplace health programs resulted in, on average, a 25.3% decrease in sick leave absenteeism, 40.7% decrease in workers compensation costs, and $5.81 of savings for every $1 invested in employee wellbeing.1 Further research has shown that productivity loss due to physical inactivity equates to 1.8 working days per worker per year.
Workplace Group Exercise Classes Can Help
Reduce low back pain and fewer injuries

Improve lower limb and spinal flexibility

Increase strength and endurance

Increase postural awareness – able to achieve a neutral spine and sit comfortably longer

Improve lower back strength, pelvic and core stability

Improve running speed and efficiency

Improve productivity at work

Reduce absenteeism, heightened morale, wellness and attitude within the workplace
At Corporate Work Health Australia we are here to help you achieve realistic and measurable changes in and out of the workplace.
Stretching & Mobilisation Class
These group classes are an introduction to reinventing yourself and reversing the damaging effects that sitting has had on your health. Sports science research has shown us that taking the time to stretch and strengthen the vulnerable areas of your body (those that are affected by sitting) can not only eliminate the risk of injury, but it can and will IMPROVE performance too.
Core Stability Class
Good posture is more than just sitting up straight when planted all day in front of the computer. Why not give your employees an opportunity to understand how their body posture affects their overall health and learn how to make changes to improve their day? This workshop was created to educate your staff on how to monitor their own posture during working hours. We will provide them with enough tools to correct their posture and use their core properly to stabilise the body and prevent injuries from occurring.
Stretch & Strengthen Class
What does this include? 
Low impact yoga based exercises designed specifically for your workplace to help alleviate tension from your neck, back and shoulders due to long hours of sitting at the desk

Postures to strengthen your core and all body muscles so you can go back to sitting more comfortably

Movements to increase flexibility in your whole body, particularly areas related to the lower back and shoulders

Breathing and relaxation techniques to help deal with stress

Learning how to deeply relax and rejuvenate the body and mind, even help with a better night's sleep

Techniques to help increase your focus, concentration and therefore your productivity

Improving your muscle strength and stretch balance so your body functions better
Remember, just because you're not carrying an injury now doesn't mean that one isn't just around the corner!
Corporate Workplace Pilates
What can pilates do for you?
Tone your body all over making you feel good

Strengthen the weaker muscles of the body by working on all muscle groups

Increase your  flexibility

Help prevent injury

Strengthen your back and core muscles so you can sit better and not be so uncomfortable

Improve your muscle balance

Is excellent for strengthening pelvic floor muscles after birth and as we get older to prevent incontinence

Works to correct posture and body alignment

Helps create body/mind awareness

Strengthen your breathing

Can be used to improve sporting performance at all levels
Corporate Workplace Yoga
What can yoga do for you?
help prevent and deal with stress and anxiety

greatly increase flexibility

Increase strength

Get all internal bodily systems moving

Help shift blockages in the body

Increase concentration and focus

Help Prevent injury

Create greater body and mind awareness

Create and correct posture

Help self confidence

Promote health and wellbeing

Teach you how to deeply relax

Teach you  how to breath properly
What are the benefits of a regular class?
You can help alleviate the aches and pains that come from long hours of sitting

Go back to your desk feeling rejuvenated

Help gain a feeling of calmness and peace to deal with those challenging situations and deal better with stress and anxiety

Increase your concentration so you can work more effectively

Help prevent injury by developing flexibility and strength in your muscles

Developing a greater sense of correct posture for your body
Corporate Massage 
""Nobody calls in sick on massage day!""
Thank your staff or reward them for their hard work – why not treat them to a professional seated massage and even better, a private massage! Corporate Massage is typically a 15 minute treatment given to employees at the workplace. Most commonly treatments are focused on the head, neck, shoulders and upper back but our therapists can tailor treatments to your needs. 
Corporate Massage therapy can be performed at the convenience of the workplace either at the worker's desk or in a suitable room or worksite. Employees remain fully clothed and typically no oils or lotions are used. Private treatments can be organised for longer treatments.
Happy staff = hard working staff. In no time you will see the results for yourself, both in the attitude of everyone in the office and in the productivity levels of your staff and company. Massage times can be 15, 20 or 30 minutes depending on how many staff you have.
Stretch Workshops
In many work environments it is almost impossible to eliminate all hazards and risks and therefore we have developed a stretch or strengthening program to better equip your workers with both the knowledge and practical skills to be able to implement simple stretching and strengthening techniques to help workers deal with tension associated with static, awkward or repetitive work tasks that can be performed for long durations.    
Basic Service
Site view – observation of work tasks and review of any existing injury data/risk assessments,

Stretching routine handout development & presentation development,

Practical stretching session for the workers.

+/- practical review session (4-8 weeks later)
Note:  We can also provide a train the trainer (training site champions to lead stretching sessions within work times).
Premium Service
Site viewing and worker consultation – this involves consulting with workers to view their work tasks and understand the common issues associated with their work tasks.

Worksite hazard analysis of work tasks performed relating to manual handling and/or office based work tasks.

Manual handling risk assessments of top high risk/hazardous tasks – reporting on hazard/risk and control measure options.

Manual handling training for workers.

Injury Prevention/Management Strategies – Stretch +/- Strengthen course program development and training sessions for workers.

Follow up training provided as required and review of program implementation.
Organisations Who Trust Our Corporate Health And Workplace Wellness Programs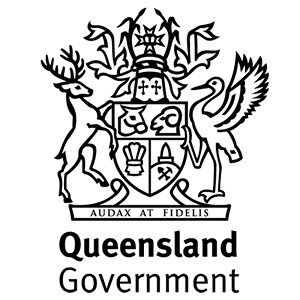 government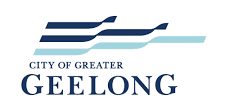 council
nonprofit
education
university

banking
finance
insurance

superannuation
accounting
legal
technology
communication
transport
logistics
mining
resources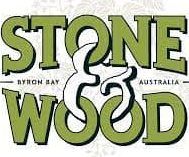 manufacturing
agriculture
engineering
construction
property
architecture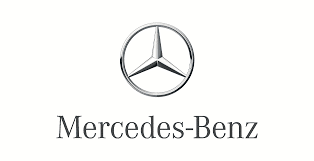 retail
supermarket
Call, email or complete a form. Let us know what you want to achieve or the problems you are having.
Phone, video call or face to face. We will discuss your needs, make some suggestions and provide a quote.
Your assessment and/or training package is 100% tailor made to suit your needs, budget and service requirements.
Onsite, online or both. Your personalised package is delivered by health professionals with extensive clinical and teaching experience.
We have helped thousands of people at some of Australia's top companies. Our team will work with you every step of the way to ensure you achieve the right results for your company and for your workers.
Corporate Health Benefits For Companies
Become an employer of choice for recruiting




Add a value add to your employees roles




Improve the health and wellness of your staff




Healthy staff are higher performing staff




Improve the teamwork and culture of your organization
Corporate Health Benefits For Employees
Alleviate the aches and pains that come from long hours of sitting




Improve your strength and flexibility




Improve your fitness and mental clarity




Help gain a feeling of calmness and peace to deal with those challenging situations and deal better with stress and anxiety




Increase your concentration so you can work more effectively
Frequently Asked Questions
What is the minimum term for a health and wellness program
12 weeks is the minimum term
How hard will the classes be?
This is completely tailored to the group in any class and runs from beginner to advanced
How long is each corporate massage session?
Massage times can be 15, 20 or 30 minutes depending on how many staff you have