Online Ergonomic Assessment And Training By Leading Health Professionals
Customised online ergonomic training designed to achieve real, measurable results.
Corporate Work Health Australia offers a range of online ergonomic assessments and training courses or we can customise a package to suit your requirements.
Workers can complete ergonomic online training quickly and easily or learn at their own pace. We can even teach members of your team to deliver ergonomic training and assessments.
Online Ergonomic Training Course 
3.5 hour self paced online 'workstation desk setup' course 
See options for health professionals and/or HR, People & Culture, or OHS/WHS professionals
We cover the following
Review OHS / WHS risk management system and where office workstation ergonomics fits within this system

Review ergonomic principles specific to an individual and their desk/workstation

Review and implement a step by step process to setting up a worker or client at their workstation

Review the research regarding office workstation ergonomics and how to implement this according to the worker's or client's needs

Discuss the common workplace issues relating to office workstation ergonomics and how to address these

Review common equipment accessories and considerations on when to prescribe these

Problem solving examples for the short worker, tall worker, worker with lower back pain and upper limb pain

11 learning modules and multi choice quizzes to assess your learning

Certificate of completion provided at the completion of the course for your workplace OHS/WHS records and professional development requirements
INDIVIDUALS BOOK HERE ONLY $129 (discounts for multiple staff members)
HEALTH PROFESSIONALS BOOK HERE ONLY $129 (discounts for multiple team members)
Online Ergonomic Training Workshop
Home and office ergonomic workstation webinar 
View details of this live webinar
This session is ideal for the business who would like to educate their team or entire business in how to optimise their home and/or office workstation ergonomics
Includes:
Educating workers on how to optimise their current home and/or office workstation setup

Educating workers on common work from home challenges and strategies to overcome any challenges 

Educating workers on movement behaviours and breaks to reduce static awkward working postures that may result in aches and pains

Prescription of basic stretches that can be performed whilst at the home workstation

Up to 100 team members can join each session 
Investment: 
Starting at $250+GST. Please call 1300 951 519 or email admin@corporateworkhealth.com for a quote.
Customised Training Videos
Custom made ergonomic and educational videos
Find out about videos for office training videos
Are you looking for a customised ergonomic training and education solution?
We can create customised training videos that you can implement as part of our onboarding of new employees, health and safety training week and annual training.
Customised training videos include:
Office workstation ergonomic training videos
Manual handling training videos
Vehicle ergonomic training videos
Health and wellbeing training videos
Email admin@corporateworkhealth.com or call us to discuss your needs so that we can provide you a customised quote.
Book An Online Meeting With One Of Our Directors
Our directors have over 20 years experience! A online video call is recommended for organisations wanting whole business workstation assessments, Level 3 ergonomics or multi site ergonomic train the assessor. Choose the state you require service delivery in via the buttons below to book a FREE online meeting or call and we will find a time that suits you.
Online Ergonomic Assessments – Basic, Standard or Custom
Corporate Work Health Australia online ergonomic assessment courses are created and updated by health professionals and industry experts.  The training is designed for people with different learning styles and they work on multiple devices and platforms. The ergonomic training course online is easy to access, simple to understand and at the end participants complete a short assessment to demonstrate their understanding of the course material.
We offer 3-4 hour online courses for both the allied health professional as well as corporate HR/OHS and People & Culture on office ergonomic workstation setup. We can custom design training and assessments to suit your requirements.
Do you have a sizeable workforce? We can educate large groups of workers via a 30-60minute webinar based training session on how to set up their workspace when working from home.
Read More
Ergonomic Training Online
Our online ergonomic training courses are for those who would like to assist their clients or team members with workstation ergonomic setup and education. These online courses allow you to learn at your own pace from work or from home consisting of a mixture of lectures, practical demonstrations, videos and quizzes to test your knowledge.
Call, email or complete a form. Let us know what you want to achieve or the problems you are having.
Phone, video call or face to face. We will discuss your needs, make some suggestions and provide a quote.
Your assessment and/or training package is 100% tailor made to suit your needs, budget and service requirements.
Onsite, online or both. Your personalised package is delivered by health professionals with extensive clinical and teaching experience.
We have helped thousands of people at some of Australia's top companies. Our team will work with you every step of the way to ensure you achieve the right results for your company and for your workers.
Organisations Who Trust Our Online Ergonomic Assessments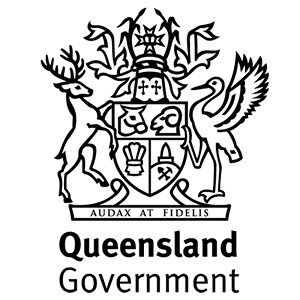 government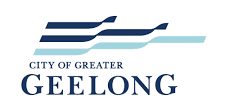 council
nonprofit
education
university

banking
finance
insurance

superannuation
accounting
legal
technology
communication
transport
logistics
mining
resources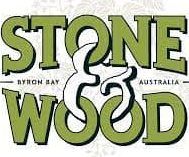 manufacturing
agriculture
engineering
construction
property
architecture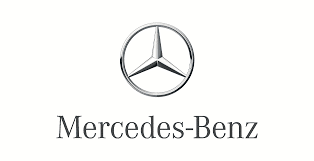 retail
supermarket
Online Ergonomic Training & Assessment Benefits For Companies
Fulfil your duty of care to provide a safe workplace by providing high quality training to your staff through the ergonomic course online
Implement ergonomic equipment recommendations earlier rather than later by having internal staff educated on workstation setup ergonomics
Educate your entire team on work from home setup and challenges
Reduce workplace injuries related to computer based work
Improve your workplace consultation for improved teamwork and employee engagement
Online Ergonomic Training & Assessment Benefits For Employees
Improved comfort levels for computer based work and work from home
Appropriately setup workstation for new starters through online ergonomic assessment training
Learn about office workstation ergonomics to better help yourself stay pain free
Learn about the challenges of work from home in order to best manage the risks
Correct chair, desk, footrest and monitor heights for your individual needs
Frequently Asked Questions
Do I need experience in ergonomics to complete the online desk setup course?
No – if you are in a role where you can assist in workstation desk setups for your business then you will benefit hugely from our online course
Are there other types of work from home online ergonomic assessment?
Yes we offer a 'basic' work from home online assessment which does not use a self assessment form prior to the assessment with our health professionals, as well as a 'detailed' work from home online assessment which allows additional time for any staff members with ongoing musculoskeletal concerns.
Will the online workstation ergonomics desk setup course train me to complete a risk assessment?