Manual Handling Training And Assessments That Make A Real Difference
Customised manual handling assessments and training trusted by Australia's biggest brands.
Our manual handling instructors work collaboratively with you to develop customised training, specifically tailored to your workplace. In turn, this delivers highly successful outcomes that help boost productivity, performance, and satisfaction.
We can produce training videos or manual handling assessment and training can be delivered onsite or online. All of our courses are created using evidence based procedures in accordance with the most up to date Australian legislation.
Our consultants are Physiotherapists, Osteopaths and Exercise Physiologists with years of clinical and industry experience who add real value to your business and help you reduce the risk of costly compensation claims.
Manual Handling Assessments And Training By Industry Experts
5 Reasons why we should deliver your manual handling training and assessments:
Corporate Work Health Australia have been delivering manual handling training and assessment since 2011 to many of Australia's top corporations.
We offer online and onsite (face to face) training. We customise our onsite training to ensure that we educate your workforce in risk management of hazardous manual tasks as well as task specific training.
Our trainers are all health professionals (osteopaths, physiotherapists, OTs, exercise physiologists) who have many years of occupational health training.
Implementing our manual handling assessment and training programs into your workplace will help you meet your OHS obligations and reduce the risk of injuries in the workplace.
We service all major cities across Australia and can deliver national training and assessments to ensure consistency in training across your workforce.
Book An Online Meeting With One Of Our Directors
Our directors have over 20 years experience! A online video call is recommended for organisations wanting manual handling training or risk assessments. Choose the state you require service delivery in via the buttons below to book a FREE online meeting or call and we will find a time that suits you.
Organisations Who Trust Our Manual Handling Training And Assessments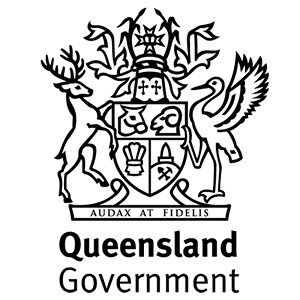 government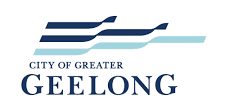 council
nonprofit
education
university

banking
finance
insurance

superannuation
accounting
legal
technology
communication
transport
logistics
mining
resources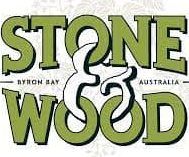 manufacturing
agriculture
engineering
construction
property
architecture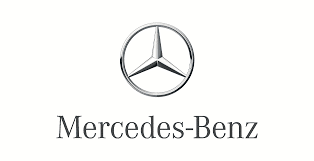 retail
supermarket
Manual Handling Risk Assessment
Onsite Manual Handling Training
Online Manual Handling Courses
Manual Handling Train The Trainer
We connected with Wade from CWH again to assist in this transition.
They assisted our team in transitioning to working from home in three ways: a group webinar education session, followed by workers completing a self-assessment form and then undertaking 1:1 consultations to deliver a tailored approach.
As a business we have made the transition smoother to ensure our workers are comfortable, and set up to perform their tasks safely at home.
The inner-city business for whom I work as Office Administrator recently engaged CWHA to deliver "Sit Safe" training seminars and conduct ergonomic assessments for all our staff. It was a very worthwhile undertaking. The information imparted in the seminars was interesting and applicable. The individual desk checks were thorough and valuable, as was the subsequent comprehensive report.
We recently had Wade out at our workplace to deliver Ergonomic Assessment training. Wade has a wealth of knowledge that he willingly shares with participants. His easy going presentation style ensures the course is delivered in an interesting and practical format that is beneficial to everyone.  I have no hesitation in recommending Wade for your future training needs.
We have been using Corporate Work Health for over 5 years to provide ergonomic assessments and educational training to our employees. Wade is very professional and very well qualified and he always achieve good results for our employees. I would highly recommend Wade to anyone looking for a health professional to assist their organisation.
Call, email or complete a form. Let us know what you want to achieve or the problems you are having.
Phone, video call or face to face. We will discuss your needs, make some suggestions and provide a quote.
Your assessment and/or training package is 100% tailor made to suit your needs, budget and service requirements.
Onsite, online or both. Your personalised package is delivered by health professionals with extensive clinical and teaching experience.
We have helped thousands of people at some of Australia's top companies. Our team will work with you every step of the way to ensure you achieve the right results for your company and for your workers.
Meet Our Expert Manual Handling Consultants, Specialists & Advisors
We bring a wealth of experience from working across a broad spectrum of both public and private sectors of industry. Our manual handling advisors and manual handling specialists offer a full and varied portfolio of services aimed at reducing the costs associated with musculoskeletal injury.
Our trainers are fully qualified Physiotherapists, Osteopaths or Exercise Physiologists who pride themselves on delivering effective, easy to understand, jargon free training that makes a real difference.
CWHA manual handling consultants provide 'real life' examples of injuries they treat daily which reinforces the importance of applying good techniques and teaching the 'why' behind the 'how' of good technique that people can relate to. The training also has a strong focus on involving workers in the risk management processes.
How Does Manual Handling Training And Assessment Positively Impact Your Business?
It is very easy to accept the norms and practices of a company once it is up and running. The original staff will develop ways of working that they then pass along to each new hire, but this can prove detrimental to the overall efficiency of the business where those practices are poorly thought through.
At Corporate Work Health Australia, we know from our vast experience that a well-crafted manual handling training and assessment program can do wonders to raise the awareness levels of employees to the potential dangers that they face every day. It emphasises how their behaviour has a negative impact and through re-education, this can help them to better understand how good practices will increase their efficiency and ability to work comfortably.
We believe that the best way to train a workforce is by doing so in their work environment. Having the ability to see the new techniques performed at their work stations and being able to participate ensures that their learning is relatable and, therefore, easier to pick up.
Read More
How Manual Handling Training Positively Impacts Your Business?
What every business gains from undertaking manual handling training courses does not just come from seasoned professionals here at Corporate Work Health Australia. Engaging with your workers will open your eyes to issues they have about their work practices, where they see problems and where they have identified risk.
We can incorporate training to reduce the risks and hazards your workers identify as well performing manual handling assessments for worker who are injured or returning to work. Manual handling assessment services include; hazard identification, risk management, safety assessment and OHS reporting.
Taking a collaborative approach to improving the overall safety of the company will make for a much more engaging, informative and rounded means to changing it in a positive way. We offer materials handling courses and assessments in all major cities around Australia and online.
A Manual Handling Assessment Will Help You Remain Health and Safety Compliant
At Corporate Work Health Australia, we endeavour to provide you with strategies that are designed to enhance the work-life your employees have and to ensure that you are compliant in terms of providing a safe and healthy work environment through manual handling hazard assessments. Workplace injuries and accidents cost Australian companies billions of dollars every year, and so it makes sense to take action to negate the possibility of incurring a potentially costly claim. We can also provide manual handling training to your office employees to improve the situation.
Our manual handling risk assessment service affords you an objective point of view from trained professionals including osteopaths, occupational therapists, physiotherapists and exercise physiologists who will then create a program that will stand your workforce in good stead and boost your ability to remain productive and profitable. Call today to discuss your needs and to book an appointment.
Don't Just Train – Implement
Here at Corporate Work Health Australia, we believe that the best way for any company to engage with a manual handling risk assessment is to implement the changes that are necessary sooner rather than later. The reputation of your business could be affected as a result of an accident and it could become difficult to attract the best staff or even land new contracts as a result of poor work practices.
An in-house assessment carried out by an impartial corporate health consultant is your ticket to a safer workplace that can progress your goals. When you are ready to engage in the process, depend on our team to deliver a comprehensive manual handling hazard assessment that will stand you in good stead into the future.
The Key Areas That Benefit From Manual Handling Assessment And Training
If you have reached the year's end and believe that there are areas in your business that could benefit from a more streamlined approach, we encourage you to first complete manual handling assessment and training. While the desire may be there to eliminate some aspects of work systems until you fully appreciate the complexity of the role it makes little sense to adjust it.
It is often surprising to some employers what they learn from our manual handling safety assessments. Poor work practices that have been passed down from one employee to the next often pose an immediate risk to health and safety standards. In the absence of proper training that achieves uniform thinking, any workplace is susceptible to well-intentioned actions that result in harm, injury and accidents.
As such, one of the key areas that benefit from comprehensive manual handling assessment and training is the legal department. Whether you have an in-house team, or if you retain the services of a dedicated service provider, in the absence of effective health and safety procedures and practices, you can expect to pay out a lot of money to compensate workers for injuries. You may also face lengthy court battles that can cost a fortune because of poor assessment of manual handling hazards.
Your financials are the main area that is ultimately impacted when things go wrong. You lose productivity, you lose a valuable member of your team for an indeterminate amount of time, you must engage with the hiring process and invest in training. What's more, you lose a lot of time, which cannot be recovered.
Why Is Manual Handling Assessment And Training Imperative To Your Workplace?
Manual handling is common in a lot of workplaces. When work is incorrectly carried out, it can lead to a range of musculoskeletal disorders that can affect the back, joints, and limbs. When workers are suffering and in pain, they are much less likely to perform at their optimum level, and therefore the productivity of your business is reduced. With the identification of these manual handling risks, training a manual handling assessor can be beneficial to avoid these injuries from taking place.
Manual handling can form an important part of many businesses, including farming, offices, factories, and warehouses, along with many more.
A manual handling assessment and training is legally required to identify hazardous activities, and from the assessment, eliminate the risk. By enlisting the help of Corporate Work Health Australia, you can be sure that your risk assessment has been completed thoroughly and that it allows you to carry out your legal obligations.
From your risk assessment, you may need to make some changes that could be to do with the layout, by using different objects for the tasks involved, or by using mechanical aids to protect workers.
You can rely on our expertise to identify hazards and assess their level of risk. From here, control measures can be decided upon and then put in place. An important step of the process is also to review the measures that have been put in place.
Coupled with our manual handling training, we put you in good stead to deliver a safe and functional working environment.
A 5 Star Reputation For Training and Assessments
Here at Corporate Work Health Australia, we are fortunate to have the benefit of a sterling reputation among our past clients. In our most recent survey, 94% were likely or very likely to use our services again, while 92% reported that what we delivered met their expectations and achieved the outcome that they hoped for.
So, for the best manual handling solutions Australia has to offer, and to invest in the safety, morale and happiness of your workforce, get in touch with us today and let's start the process toward designing a more productive and efficient workspace. Contact us today for a tailored quote for your company.