Gold Coast Manual Handling Training And Assessments
Over 3,829 assessment and training sessions completed for manufacturing, warehousing, construction, transport, freight and logistics, office workers and more.
>
Manual handling courses can be totally customised to meet your requirements
> You can complete manual handling training at the job site, workplace, office or online
> Services are delivered by skilled Physiotherapists, Osteopaths and Exercise Physiologists
> Our team members have many years assessment, teaching and OHS instructor experience
> After the session you will receive a full report, valuable recommendations and ongoing support
Trusted by many of Australia's biggest brands, government departments and universities.
Cost Effective Manual Handling Training Gold Coast By Experienced Health Professionals
Free Online Meeting With A Director
Why waste time searching online? Book a free online video call to have your questions answered by our director Wade, who has over 20 years experience improving health, safety and performance in just about every industry imaginable.
Customised Manual Handling Training Delivered at the Job Site, Workplace or Online
Manual handling is the number one cause of injuries in the workplace! Our team of highly experienced physiotherapists, osteopaths and exercise physiologists work collaboratively with you to deliver task specific training that will address the manual handling challenges in your business.
In addition to Gold Coast manual handling training we can create specialised educational videos, develop safe work procedures and conduct manual handling risk assessments for workers who are injured or simply to create and maintain a safe, productive work environment.
Manual handling training Gold Coast can be completed at your workplace, office and at the job site. Plus, we offer online manual handling training or key members of your team can complete our manual handling train the trainer courses.
We have extensive experience in manual handling for freight and logistics, warehouse and manufacturing, construction, office workers or government departments, universities and more.
Call 1300 951 519 to have your questions answered.
Manual Handling Risk Assessment
Onsite Manual Handling Training
Online Manual Handling Courses
Manual Handling Train The Trainer
Organisations Who Trust Our Manual Handling Assessments And Training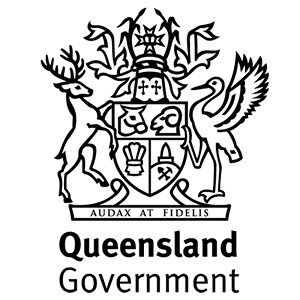 government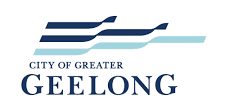 council
nonprofit
education
university

banking
finance
insurance

superannuation
accounting
legal
technology
communication
transport
logistics
mining
resources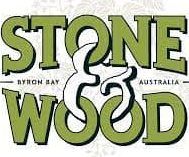 manufacturing
agriculture
engineering
construction
property
architecture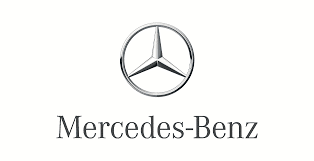 retail
supermarket
Manual Handling Training Course Gold Coast
Each workplace is different and some are much more active than others. There is no one way to ensure that a working environment is safe and in keeping with health standards, and so it is important that employers consider and seek the advice of external consultants that are well-versed and can bring a level of understanding, experience and advice to the table that will stand them, and their employees, in good stead.
Here at Corporate Work Health Australia, we deliver manual handling training to Gold Coast businesses to ensure that they are compliant with the prevailing health and safety regulations. Our team is backed by qualified health professionals including occupational therapists, exercise physiologists, physiotherapists and osteopaths, all of whom have considerable experience in determining suitable and actionable solutions to boost worker health and safety.
Identifing Risk With A Manual Handling Assessment Gold Coast
There are plenty of things that we do every day, some of which we may not even be aware of, but that has a negative impact on our bodies. At Corporate Work Health Australia, we seek to highlight areas that pose a risk or threat to the wellbeing of the workforce through a manual handling risk assessment.
Our manual handling course for Gold Coast businesses helps to bring these to the attention of those affected and from there we create new solutions that lead to good practices.
Some of the ways we can help identify and address common manual handling mistakes include:
Teach Proper Manual Handling Techniques
There are countless workplace injuries every year that could be prevented by using a trolley or a cart. Picking or lifting and carrying may seem like the quickest way to get something done, but without knowing how to, or having an informed awareness of one's ability to actually complete the task, this can strain and injure the body. The added downside is that productivity drops for the day and while your employee recovers. Undertaking a manual handling course can help educate your employees on the proper procedures to reduce the risk of injury.
Start a Conversation with Employees on Manual Handling Risks & Concerns
One of the worst things a company can do is to ignore the complaints of their employees. If they are repeatedly noting strain or pain as a result of any of the processes they carry out, then this needs to be addressed. Your workforce knows where the flaws are, so we believe that including them in the conversation is key to finding better ways to work.
A Gold Coast manual handling assessment is designed to assess risks at your work place or job site and create customised training and/or instructional videos to rectify the issues. 
You can rest assured that your workers will get the best possible advice and learn best practices that will afford them a better quality of life at work. We help outline how to create a safe manual handling workplace, the proper manual handling techniques (lifting, carrying, pushing, pulling, putting down goods), as well as so much more.
The Ideal Manual Handling Package for Your Gold Coast Business
At Corporate Work Health Australia, we seek to bring an objective viewpoint to your organization that is different from the normal, run-of-the-mill training programs you may be familiar with. We engage in multiple modes of delivery to increase the impact of what we teach and ensure that it has a greater success rate in terms of integration. Furthermore, we offer robust and consistent monitoring of performance in the wake of our training so that what we delivered is having a positive impact.
We deliver the best manual handling training the Gold Coast has at its disposal and can create the ideal package by combining it with ergonomic assessments for your business, no matter what industry you occupy. We invite you to get in touch with our team today to speak about what you want to achieve and look forward to soon making your workplace a healthier, safer and more productive environment.
Frequently Asked Questions (FAQs)
What does Face To Face Manual Handling Training Involve?
Our face to face manual handling training sessions in Gold Coast are run in all major cities around Australia. All of our manual handling training sessions are carried out by qualified health professionals such as Physiotherapists, Osteopaths, Exercise Physiologists or Occupational Therapists. A review of your workplace prior to the manual handling training allows us to design a tailored manual handling course that meets your company needs. Theoretical and practical training is delivered specifically to your industry, incorporating common/challenging workplace tasks, mechanical assistance and task specific practical training.
What Is A Manual Handling Risk Assessment?
Corporate Work Health Australia in Gold Coast can assist your organisation in identifying manual handling hazards and risk factors and recommend strategies to reduce these risks through a number of solutions including work organisation, redesign, engineering, education and training. From your risk assessment, you may need to make some changes that could be to do with the layout, by using different objects for the tasks involved, or by using mechanical aids to protect workers. Coupled with our manual handling training, we put you in good stead to deliver a safe and functional working environment.
How Does CWHA Manual Handling Training Compare?
At Corporate Work Health Australia in Gold Coast, we specialise in tailoring our training methods to the companies that we work for. Over an hour and a half, or two and a half hours, your team can engage with practical and theoretical components that are relevant to their work. Instead of choosing an off the shelf program that delivers generic information, choosing to directly engage the workforce enables practical education and allows your team to practice manual handling tasks in the workplace. In our most recent survey, 94% were likely or very likely to use our services again, while 92% reported that what we delivered met their expectations and achieved the outcome that they hoped for.
How Much Does CWHA Manual Handling Training Cost in Gold Coast?
Choose from online or face to face manual handling training options in Gold Coast. We will work with your budget and training needs to design a training package that meets your needs within your budget. Discounts available for both multiple face to face training courses, as well bulk online training packages.