Brisbane Manual Handling Training And Assessments
Over 3,829 assessment and training sessions completed for manufacturing, warehousing, construction, transport, freight and logistics, office workers and more.
>
Manual handling courses can be totally customised to meet your requirements
> You can complete manual handling training at the job site, workplace, office or online
> Services are delivered by skilled Physiotherapists, Osteopaths and Exercise Physiologists
> Our team members have many years assessment, teaching and OHS instructor experience
> After the session you will receive a full report, valuable recommendations and ongoing support
Trusted by many of Australia's biggest brands, government departments and universities.
Cost Effective Manual Handling Training Brisbane By Experienced Health Professionals
Free Online Meeting With A Director
Why waste time searching online? Book a free online video call to have your questions answered by our director Wade, who has over 20 years experience improving health, safety and performance in just about every industry imaginable.
Customised Manual Handling Training Delivered at the Job Site, Workplace or Online
Manual handling is the number one cause of injuries in the workplace! Our team of highly experienced physiotherapists, osteopaths and exercise physiologists work collaboratively with you to deliver task specific training that will address the manual handling challenges in your business.
In addition to Brisbane manual handling training we can create specialised educational videos, develop safe work procedures and conduct manual handling risk assessments for workers who are injured or simply to create and maintain a safe, productive work environment.
Manual handling training Brisbane can be completed at your workplace, office and at the job site. Plus, we offer online manual handling training or key members of your team can complete our manual handling train the trainer courses.
We have extensive experience in manual handling for freight and logistics, warehouse and manufacturing, construction, office workers or government departments, universities and more.
Call 1300 951 519 to have your questions answered.
Manual Handling Risk Assessment
Onsite Manual Handling Training
Online Manual Handling Courses
Manual Handling Train The Trainer
Organisations Who Trust Our Manual Handling Assessments And Training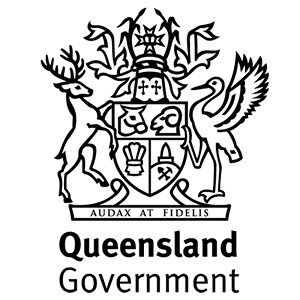 government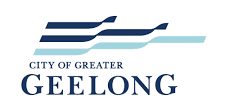 council
nonprofit
education
university

banking
finance
insurance

superannuation
accounting
legal
technology
communication
transport
logistics
mining
resources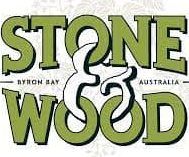 manufacturing
agriculture
engineering
construction
property
architecture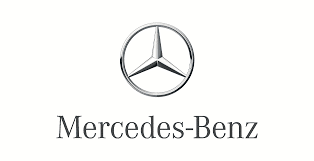 retail
supermarket
Manual Handling Traning Course in Brisbane
At Corporate Work Health Australia, our manual handling course offers Brisbane businesses a means of accessing a tailor-designed, professionally delivered training program for their specific organisation. No matter which industry you are engaged in, our team of highly experienced professionals will create implementable, practical strategies that will boost the health and safety standards of your operation and increase your ability to realise the potential of your workforce.
We want those that put in the hours every day at your company to experience fewer injuries over the course of each year, as a result, improve the overall morale on the workshop floor, so to speak. With the appropriate training, your staff benefit from the education they receive and how they interact with their specific workstations.
What's more, real savings can be made where a business gains a complete and comprehensive overview of their work methods, as sick leave drops and claims against the company are reduced or eradicated.
Read More
Manual Handling Training Course for Businesses in Brisbane
Manual handling is an area of training that should not be taken lightly. Given the serious consequences that can occur as a result of employees not following the safest procedures, it makes sense to spend both time and money educating your staff by hiring in external experts.
At Corporate Work Health Australia, our manual handling training programs for your Brisbane * business are customised to work for your company and the work that is involved in them.
Training in Brisbane from Healthcare Experts
There are many great reasons to choose Corporate Work Health Australia, but one of the key details is that we are made up of a professional body. The company was founded by physiotherapist Wade Brennan and osteopath Heath Williams. Together, with a team made up of other physiotherapists, osteopaths, and many more healthcare workers, we can provide you with a comprehensive solution to the health in your workplace.
As healthcare professionals, we can advise you with complete confidence in the best practice for your workplace, ensuring the safety and health of all your workers. Manual handling, when done incorrectly, can lead to a whole host of musculoskeletal complaints, including the back, joint, and limbs. By taking the right manual handling course in Brisbane *, we can reduce this risk, which not only increases your productivity but also lessens the risk of absenteeism.
Corporate Work Health Australia's bespoke training is so successful because we create a package that is entirely based around your business and industry. For this very reason, we come and complete your manual handling course at your Brisbane * site. This allows us to deliver practical education and workers can practise their manual handling under supervision. By doing so, the training becomes a lot more 'real', rather than being something that has been learned in a classroom-like setting that bears no resemblance to the reality of their job.
At times, bad habits may form part of our daily practice, and it could result in machines being operated in a way that puts a worker's health at risk or someone may simply have become accustomed to lifting badly. As your company grows, this will, in turn, increase your workforce. Therefore, both new employees and existing members can benefit from exceptional training by our team.
By regularly assessing your manual handling, you can ensure that your workers are completing their jobs in the safest way possible. Should you need any help with your manual handling risk assessment, we are also on hand to help, and this can identify any areas of weakness that need to be addressed.
Provide Your Employees in Brisbane with the Best Training
If your colleagues complain of twinges and pains in their back or another area of their body, do not delay and make sure that you invest in quality manual handling training in Brisbane * today. Your investment now can make all the difference in the future.
Contact us today and you can look forward to a happier, healthier, and safer workforce.
Identify Risks With A Manual Handling Assessment Brisbane
Naturally, there is a legal requirement on all businesses to provide safe workspaces for their employees, but the reality is that unless regular checks are completed and all staff are educated to the same standard and are aware of their responsibilities, then it becomes very easy for things to slip.
Here at Corporate Work Health Australia, we believe that with manual handling training, Brisbane businesses can benefit from an objective overview of what they do and how it could be improved.
We seek to identify the manual handling and ergonomic hazards and risk factors that are pertinent to your business and then create an appropriate, corrective approach.
We don't just deliver a generic talk or presentation to our clients. Instead, we consult with your key stakeholders, which include the employees, to determine how a task or process is completed.
A Brisbane manual handling assessment is designed to assess risks at your work place or job site and create customised training and/or instructional videos to rectify the issues. 
You can rest assured that your workers will get the best possible advice and learn best practices that will afford them a better quality of life at work. We help outline how to create a safe manual handling workplace, the proper manual handling techniques (lifting, carrying, pushing, pulling, putting down goods), as well as so much more.
Upgrade Your Brisbane Workforce With Manual Handling Training
At Corporate Work Health Australia, data from our most recent survey shows that 92% of past clients stated that our service achieved the outcome they desired and met their expectations. What's more, with 94% likely or very likely to retain our services in the future, this speaks to the quality of our work.
If you want a holistic assessment of your company and employees, Corporate Work Health also offer ergonomic assessments in Brisbane to ensure your employees are working in the most efficient way possible. If you are also looking to hire more employees for your business, we also carry out pre-employment medical examinations in Brisbane to ensure you are hiring the right candidate for the job.
Even if you are unsure what you require, we encourage you to get in touch to speak about what our manual handling course could do for your Brisbane based business. We have the solutions to a more healthier, safer and more productive future and we look forward to bringing them to your workplace.
Types of Manual Handling Tasks & Risks Addressed in Our Manual Handling Courses
Our manual handling solutions provide sound advice and recommendations to minimise workplace risks, as well as enable safe and healthy movement for all your employees.
Just some of the most common manual handling tasks, hazards, and risks we can help with include: 
Lifting heavy goods with proper technique
Carrying heavy goods with proper technique
pushing/pulling with proper technique and posture
Putting down goods safely without injury
(and more)
With our Manual Handling Assessments, we can provide your Brisbane business with key findings, strategies to improve any gaps in the organisations risk management systems and key expected outcomes from the integration of these strategies.
Manual Handling Assessments vs Training vs Train The Trainer – The Differences
At Corporate Work Health Australia, our Brisbane Manual Handling solutions cover:
Manual Handling Risk Assessments,
Manual Handling Training Courses, and
Manual Handling Train The Trainer Courses.
Our Risk Assessments for Manual Handling include a comprehensive analysis of risks and hazards such as hazardous manual task risks, musculoskeletal risks, ergonomic risks, and more. Our assessment will provide your Brisbane business with key findings, strategies to improve any gaps in the organisations risk management systems and key expected outcomes from the integration of these strategies.
Our Manual Handling Training Courses are designed to help teach, inform, and help your employees identify and manage risks in a safer and healthier way. Our training courses are run by our team of qualified physiotherapists, exercise physiologists, occupational therapists and osteopaths.
Lastly, our Train The Trainer Courses focuses on building your staff's knowledge of safe manual handling practices, so they are empowered to teach and help other employees of optimal manual handling working practices.
At Corporate Work Health, we can even tailor a package that combines several of our services in one for you and your employees. Simply get in touch and let us know what you're looking for – we'll handle the rest!
We also offer manual handling assessment and training in Gold Coast and Sunshine Coast. For tailored, quality, and professional manual handling solutions for your Brisbane business and employees, partner with the team at Corporate Work Health Australia today.
Frequently Asked Questions (FAQs)
What does Face To Face Manual Handling Training Involve?
Our face to face manual handling training sessions in Brisbane are run in all major cities around Australia. All of our manual handling training sessions are carried out by qualified health professionals such as Physiotherapists, Osteopaths, Exercise Physiologists or Occupational Therapists. A review of your workplace prior to the manual handling training allows us to design a tailored manual handling course that meets your company needs. Theoretical and practical training is delivered specifically to your industry, incorporating common/challenging workplace tasks, mechanical assistance and task specific practical training.
What Is A Manual Handling Risk Assessment?
Corporate Work Health Australia in Brisbane can assist your organisation in identifying manual handling hazards and risk factors and recommend strategies to reduce these risks through a number of solutions including work organisation, redesign, engineering, education and training. From your risk assessment, you may need to make some changes that could be to do with the layout, by using different objects for the tasks involved, or by using mechanical aids to protect workers. Coupled with our manual handling training, we put you in good stead to deliver a safe and functional working environment.
How Does CWHA Manual Handling Training Compare?
At Corporate Work Health Australia in Brisbane, we specialise in tailoring our training methods to the companies that we work for. Over an hour and a half, or two and a half hours, your team can engage with practical and theoretical components that are relevant to their work. Instead of choosing an off the shelf program that delivers generic information, choosing to directly engage the workforce enables practical education and allows your team to practice manual handling tasks in the workplace. In our most recent survey, 94% were likely or very likely to use our services again, while 92% reported that what we delivered met their expectations and achieved the outcome that they hoped for.
How Much Does CWHA Manual Handling Training Cost in Brisbane?
Choose from online or face to face manual handling training options in Brisbane. We will work with your budget and training needs to design a training package that meets your needs within your budget. Discounts available for both multiple face to face training courses, as well bulk online training packages.