Sydney Manual Handling Training And Assessments
Over 3,829 assessment and training sessions completed for manufacturing, warehousing, construction, transport, freight and logistics, office workers and more.
>
Manual handling courses can be totally customised to meet your requirements
> You can complete manual handling training at the job site, workplace, office or online
> Services are delivered by skilled Physiotherapists, Osteopaths and Exercise Physiologists
> Our team members have many years assessment, teaching and OHS instructor experience
> After the session you will receive a full report, valuable recommendations and ongoing support
Trusted by many of Australia's biggest brands, government departments and universities.
Cost Effective Manual Handling Training Sydney By Experienced Health Professionals
Free Online Meeting With A Director
Why waste time searching online? Book a free online video call to have your questions answered by our director Wade, who has over 20 years experience improving health, safety and performance in just about every industry imaginable.
Customised Manual Handling Training Delivered at the Job Site, Workplace or Online
Manual handling is the number one cause of injuries in the workplace! Our team of highly experienced physiotherapists, osteopaths and exercise physiologists work collaboratively with you to deliver task specific training that will address the manual handling challenges in your business.
In addition to Sydney manual handling training we can create specialised educational videos, develop safe work procedures and conduct manual handling risk assessments for workers who are injured or simply to create and maintain a safe, productive work environment.
Manual handling training Sydney can be completed at your workplace, office and at the job site. Plus, we offer online manual handling training or key members of your team can complete our manual handling train the trainer courses.
We have extensive experience in manual handling for freight and logistics, warehouse and manufacturing, construction, office workers or government departments, universities and more.
Call 1300 951 519 to have your questions answered.
Manual Handling Risk Assessment
Onsite Manual Handling Training
Online Manual Handling Courses
Manual Handling Train The Trainer
Organisations Who Trust Our Manual Handling Assessments And Training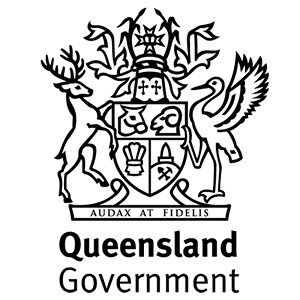 government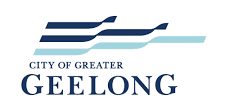 council
nonprofit
education
university

banking
finance
insurance

superannuation
accounting
legal
technology
communication
transport
logistics
mining
resources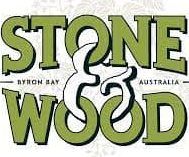 manufacturing
agriculture
engineering
construction
property
architecture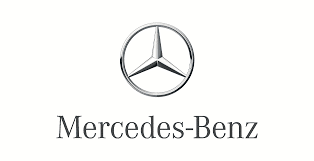 retail
supermarket
Manual Handling Training Course in Sydney
At Corporate Work Health Australia, our manual handling training delivers Sydney an unrivalled service that is designed and implemented by business owners that simultaneously possess extensive experience in the health care industry. This unique combination makes us the ideal choice since we know exactly what it takes to run a business properly and to implement actionable solutions that will reduce the number of minor complaints, which could progress into claims.
Our goal is to generate real savings for your business, reduce the number of injuries experienced, improve recovery times, help promote healthier bodies, and in turn, increase productivity and improve morale through manual handling risk assessments and training. Whether you are a stand-alone business or a national operator that wishes to access training, rest assured that there are no better people to turn to for guidance. Read More
Manual Handling Training Course in Sydney
Manual handling may make up a large part of your business or it could just be a small element. Regardless, manual handling needs proper training to ensure that it is done correctly to reduce the risk of musculoskeletal complaints.
At Corporate Work Health Australia, our bespoke manual handling training for your Sydney site can help you to provide the best working environment for your employees and reduce absenteeism.
The Benefits of Manual Handling Training
Manual handling relates to any activity where someone needs to lift, pull, push, carry, move, or hold items. As the list is extensive, the majority of workplaces carry some element of manual handling and therefore it is important to ensure they are given the best training in Sydney.
By undertaking a manual handling course in Sydney *, not only can you improve the morale of your workforce, but you are also ensuring that you are meeting your legal requirements. Corporate Work Health Australia can also help you to complete risk assessments related to manual handling as part of our service to you.
When you choose to work with Corporate Work Health Australia, you are calling in external experts, and we can bring you a greater level of understanding. Our expert advice means that you are in our capable hands and we can ensure that you go forward with a safer and more productive environment.
Our company was founded by Wade Brennan, a physiotherapist and osteopath Heath Williams. With experience in both the private health sector and corporate health and safety, we are ideally placed to bring you the best training. What's more, with a team consisting of osteopaths and physiotherapists to name just a few, we can take care of your business's overall well-being with our training and assessments.
Thanks to the bespoke nature of our training, we listen to your workforce to discover where their common complaints are, and we can help to improve the way they work and reduce the risk of injury. It could be as simple as adapting the way goods are lifted or using a trolley or cart to transport products. One thing you can be sure of is that we will work out the best solutions for your workers.
Corporate Work Health Australia: Bringing You the Training You Need
By fulfilling your duty and giving your employees a manual handling course at your Sydney place of work, your investment could prevent claims that can be up to thousands of dollars. Along with this, the productivity of your workers will improve.
We can help with all aspects of health and safety in your business, so if you want to improve the ergonomics in your workplace or have pre-employment medical examinations for new members of staff, we are here to help your company perform at its optimum level.
Contact Corporate Work Health Australia for a quote, and you can look forward to giving your workers the best training in Sydney that works for your business and keeps them safe.
Identifing Risks With Manual Handling A Assessment Sydney
Musculoskeletal complaints are most commonly heard of in the office and manual handling work environments. The fact is that almost 70% of the time spent working in an office requires little physical activity and so, when it is necessary to engage muscles that have perhaps become tired and weak over time, this can increase the chances of an injury occurring.
At Corporate Work Health Australia, our tailor-designed Sydney manual handling assessment affords businesses the possibility of gaining an objective perspective on their work processes and procedures, so that they can be tweaked and improved for an overall healthier workplace.
Here's how we do it:
Workstation adjustments
There are many ways that you can adapt your workspaces to ensure that the risk of a manual handling accident happening is reduced. Given a little consideration, it may become evident that by simply adjusting a workstation it reduces the requirement to reach, stretch, twist and bend.
Modifying movement & techniques
Think about how your employees carry out their daily tasks and ask them where the greatest burden or strain is felt. You may quickly gain an appreciation of just how taxing the act of lifting even a relatively light object is over the course of a day. Changing how things are moved, or modifying an object so that they are easier to hold can do wonders and these are relatively simple adjustments to make.
Here at Corporate Work Health Australia, we believe that in delivering effective manual handling training, this work serves companies best when it is monitored over time. Our team can work with you to deliver identifiable results and make further adjustments to maximise comfort and productivity.
100% Tailored Sydney Manual Handling Training
Our service is designed to deliver early intervention and help businesses manage musculoskeletal pain. Whether our know-how and insights are required for a single task or employee, or if you need a comprehensive overview of your processes, we encourage you to get in touch today to determine exactly what we can do for you.
The best manual handling training Sydney businesses can access is right here at Corporate Work Health Australia and we look forward to bringing our tailored solutions to your premises soon.
A Sydney manual handling assessment is designed to assess risks at your work place or job site and create customised training and/or instructional videos to rectify the issues. 
You can rest assured that your workers will get the best possible advice and learn best practices that will afford them a better quality of life at work. We help outline how to create a safe manual handling workplace, the proper manual handling techniques (lifting, carrying, pushing, pulling, putting down goods), as well as so much more.
Manual Handling Assessments vs Training Courses vs Train The Trainer Courses – The Differences
At Corporate Work Health Australia, our Sydney Manual Handling solutions cover:
Manual Handling Risk Assessments,
Manual Handling Training Courses, and
Manual Handling Train The Trainer Courses.
Our Risk Assessments for Manual Handling include a comprehensive analysis of risks and hazards such as hazardous manual task risks, musculoskeletal risks, ergonomic risks, and more. Our assessment will provide your Sydney business with key findings, strategies to improve any gaps in the organisations risk management systems and key expected outcomes from the integration of these strategies.
Our Manual Handling Training Courses are designed to help teach, inform, and help your employees identify and manage risks in a safer and healthier way. Our training courses are run by our team of qualified physiotherapists, exercise physiologists, occupational therapists and osteopaths.
Lastly, our Train The Trainer Courses focuses on building your staff's knowledge of safe manual handling practices, so they are empowered to teach and help other employees of optimal manual handling working practices.
At Corporate Work Health, we can even tailor a package that combines several of our services in one for you and your employees. Simply get in touch and let us know what you're looking for – we'll handle the rest!
For tailored, quality, and professional manual handling solutions for your Sydney business and employees, partner with the team at Corporate Work Health Australia today.
Get Competitive Costs on Our Tailored Sydney Manual Handling Assessments & Training Courses
In Australia alone, the cost of manual handling injuries costs businesses approximately twenty-eight billion dollars every year. Most of which can be avoided through the proper implementation of safety measures and protected work environments.
We recommend taking our Sydney Manual Handling courses as well-worthy investments for you, your employees and your business in the long term. Over time, the initial costs of our assessments could be paid off over time with more productive work performance, less absenteeism, less work cover or insurance payouts, among so many other benefits.
We understand that every business is looking for cost-effective ways to reduce their workplace risks. This is why we strive to provide highly competitive pricing for tailored solutions when it comes to manual handling assessments and courses.
We also offer manual handling assessment and training in Sydney and Canberra. To find out more, reach out to our team at Corporate Work Health Australia today.
Frequently Asked Questions (FAQs)
What does Face To Face Manual Handling Training Involve?
Our face to face manual handling training sessions in Sydney are run in all major cities around Australia. All of our manual handling training sessions are carried out by qualified health professionals such as Physiotherapists, Osteopaths, Exercise Physiologists or Occupational Therapists. A review of your workplace prior to the manual handling training allows us to design a tailored manual handling course that meets your company needs. Theoretical and practical training is delivered specifically to your industry, incorporating common/challenging workplace tasks, mechanical assistance and task specific practical training.
What Is A Manual Handling Risk Assessment?
Corporate Work Health Australia in Sydney can assist your organisation in identifying manual handling hazards and risk factors and recommend strategies to reduce these risks through a number of solutions including work organisation, redesign, engineering, education and training. From your risk assessment, you may need to make some changes that could be to do with the layout, by using different objects for the tasks involved, or by using mechanical aids to protect workers. Coupled with our manual handling training, we put you in good stead to deliver a safe and functional working environment.
How Does CWHA Manual Handling Training Compare?
At Corporate Work Health Australia in Sydney, we specialise in tailoring our training methods to the companies that we work for. Over an hour and a half, or two and a half hours, your team can engage with practical and theoretical components that are relevant to their work. Instead of choosing an off the shelf program that delivers generic information, choosing to directly engage the workforce enables practical education and allows your team to practice manual handling tasks in the workplace. In our most recent survey, 94% were likely or very likely to use our services again, while 92% reported that what we delivered met their expectations and achieved the outcome that they hoped for.
How Much Does CWHA Manual Handling Training Cost in Sydney?
Choose from online or face to face manual handling training options in Sydney. We will work with your budget and training needs to design a training package that meets your needs within your budget. Discounts available for both multiple face to face training courses, as well bulk online training packages.