OHS Strategies and Consulting
Ergonomic workstation assessments are becoming essential to profitability.
Corporate Work Health Australia offers you a complete and varied portfolio of consultancy services further helping you to reduce the costs associated with work related injuries.
Ergonomic and Manual Task Hazard identification
See what is included in these assessments
Key areas reviewed:
Office environment i.e. whole office or individual workstation

Storage and manual handling environments i.e. office storage room, warehouse storage, assembly lines
What's involved:
Review the worksite to identify ergonomic and manual task hazards

Consult key stakeholders i.e. OHS reps, managers and workers to understand challenging work areas or tasks

Review injury history and mechanisms to identify hazardous tasks and body regions impacted

Undertake a hazard 
Investment:  
Call or email us to get a quote today!
Office Workstation Risk Assessments & Education
View options for an individual or a team
Key areas reviewed:
Whole office or individual workstation
What's involved:
Consult key stakeholders with regards to work areas that require reviewing

Identify hazards and determine risk associated with whole office ergonomics or individual workstation

Assess hazards and risks

Report on hazards and risks and control measures to eliminate or minimise exposure according to the risk control hierarchy
Investment:  
Call or email us to get a quote today!
Manual Handling Risk Assessments
See details about this assessment
Key areas reviewed:
Review job tasks or specific manual tasks to identify hazards and risks
What's involved:
Review of injury statistics, body regions impacted and mechanism

Consultation with key stakeholders regarding tasks to be reviewed

Assess hazards and risks associated with the task for a group of workers or one worker

Report on hazards, risks and control measures
Investment:  
Call or email us to get a quote today!
We customise our OHS strategies to suit your requirements
OHS Consulting In The Workplace
Health and safety practices are maturing from a focus on reducing workers compensation costs to delivering viable workplace wellness programs that promote staff health and happiness. Employers who have achieved excellent safety records by minimising physical, chemical and ergonomic hazards and risk of injury have used this shift as a platform to expand into wellness and prevention initiatives.
We assist our clients in fulfilling their statutory obligations and offer customised solutions that really work for the 'people on the ground'. All of our consultants are fully qualified practicing health professionals. Their extensive knowledge of anatomy and the body's response to work related stress creates an invaluable source of advice for injury prevention, management and rehabilitation as well as improving your company's all round efficiency. Our OHS Consulting process is an effective way of identifying risks and developing controls in the workplace. It encourages a cooperative approach to Health and Safety while recognising the decision making role of the employer.
A study conducted with almost 30,000 employees in 15 countries showed that 64% of employees who perceive the organisation for which they work as an active promoter of health and wellness intend to stay at least five years with their companies (World Economic Forum, 2010c).
Read More
Work Inspections
Our consultants provide work inspections, looking carefully at tasks being performed and noting work postures. Years of clinical experience allows us to pick up on clues that may signal problems. Workers often improvise change to their workplace when they are having problems.
One-to-One OHS Consulting
Do you have a group of employees who would benefit from focused one-on-one advice on their musculoskeletal health? One of our health practitioners can review their work area and offer personal consultations with your employees focusing on advice and guidance on improving all aspects of their musculoskeletal health.
Manual Handling Risk Assessment – OHS Consulting
Our specialised musculoskeletal consultants have extensive knowledge in all manual handling environments, ranging from office based manual handling tasks to heavy industry.  Their understanding of the human body and how injuries occur within the manual handling environment means that they can work with you to reduce work related manual handling injuries within your work environment.
Ergonomic Risk Assessment – OHS Consulting
The office environment is an area where many individuals suffer from a variety of musculoskeletal strains and sprains, ranging from neck, back to work related upper limb disorders.  Our musculoskeletal consultants will provide on site assessment of the employee's workstation and provide cost effective solutions to reduce the risk of injury.  Employees will be given advice on workstation postures and how to reduce and prevent the risk of strains and sprains.
Corporate Seminars – OHS Consulting
Corporate Work Health Australia provides a number of onsite seminars for office based and manual handling companies.  If you have any specific requirements relating to musculoskeletal health and safety, then we can tailor a talk to your needs. For further information on our list of corporate seminars, please contact Corporate Work Health Australia.
Organisations Who Trust Our OHS Consultants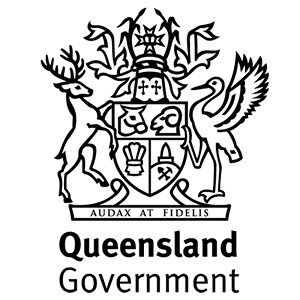 government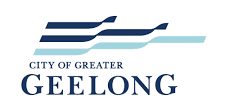 council
nonprofit
education
university

banking
finance
insurance

superannuation
accounting
legal
technology
communication
transport
logistics
mining
resources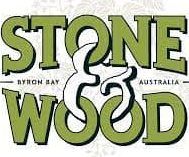 manufacturing
agriculture
engineering
construction
property
architecture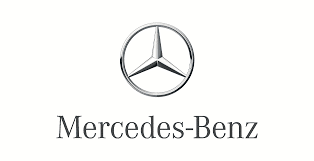 retail
supermarket
Call, email or complete a form. Let us know what you want to achieve or the problems you are having.
Phone, video call or face to face. We will discuss your needs, make some suggestions and provide a quote.
Your assessment and/or training package is 100% tailor made to suit your needs, budget and service requirements.
Onsite, online or both. Your personalised package is delivered by health professionals with extensive clinical and teaching experience.
We have helped thousands of people at some of Australia's top companies. Our team will work with you every step of the way to ensure you achieve the right results for your company and for your workers.
OHS Consultation Benefits For Companies
Address your ergonomic and manual handling hazards and risks in the workplace with one of Australia's leading occupational health provider
We have years of experience in the occupational health setting and a deep understanding of how to assist businesses across a variety of industries that will streamline risk management and implementation of control measures where ergonomic and manual tasks hazards and risks exist.
We offer ongoing support and management or can address one off related issues or concerns
OHS Consultation Benefits For Employees
We consult employees to gain an understanding of their job and work challenges to understand where their hazards and risks exist
Our consultants are all allied health professionals (physiotherapists, osteopaths, occupational therapists and exercises physiologists) who have extensive occupational health experience that will enable us to offer individualised solutions for those with musculoskeletal concerns
Employees will benefit from improved health and safety in the workplace as well as improve comfort and productivity