Ergonomic Assessment And Training Cairns
Ergonomic training and assessments are delivered by Osteopaths, Physiotherapists and Exercise Physiologists who have many years assessment, teaching and OHS instructor experience in Cairns.
>
We have delivered over 10,709 ergonomic assessments and training sessions
> Trusted by Australia's biggest brands, universities and government departments
> Training for office, workstation, transport, freight, warehousing, engineering and more
> 100% customised assessments and training can be completed face to face, online or both
> After the session you will receive a full report, valuable recommendations and ongoing support
Cost Effective Ergonomic Assessments Cairns To Reduce Injuries and Compensation Claims
Free Online Meeting With A Director
Why waste time searching online? Book a free online video call to have your questions answered by our director Wade, who has over 20 years experience improving health, safety and performance in just about every industry imaginable.
Cairns Ergonomic Risk Assessment Delivered In The Office, At Your Home And Online
Our industry leading ergonomic assessors deliver customised solutions for all workshop, worksite and office environments. An ergonomic assessment in Cairns can be tailored to suit all of your requirements and can be conducted in person or online. 
Why invest in ergonomics training and assessment in Cairns? Ergonomics is the key to reducing risk and increasing safety in the workplace, and businesses who promote a positive approach to wellbeing, health and safety stand to reap the rewards of a much more motivated and successful workforce. A ergonomic consultation is a key part of achieving targets, reducing compensation claims and retaining staff.
Given that our team is comprised exclusively of registered members of the AHPRA, as well as members of the Safety Institute of Australia and the Human Factors and Ergonomics Society of Australia, you can count on unrivalled expertise and knowledge when you choose our ergonomics training.
Call 1300 951 519 to have your questions answered.
Workstation Ergonomic Assessment and Training
Work From Home Assessment and Training
Online Ergonomic Assessment and Training
Vehicle Ergonomic Assessment And Training
Ergonomic Training For Health Professionals
Monthly Workplace Ergonomic Management
Ergonomic Train The Assessor Training
Organisations Who Trust Our Assessments And Training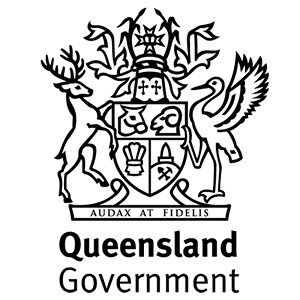 government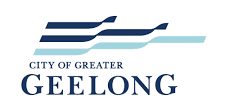 council
nonprofit
education
university

banking
finance
insurance

superannuation
accounting
legal
technology
communication
transport
logistics
mining
resources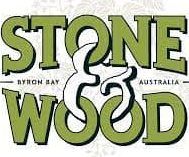 manufacturing
agriculture
engineering
construction
property
architecture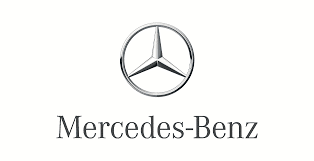 retail
supermarket
Why Invest In Ergonomics Assessments For Your Business In Cairns
Is an
Cairns ergonomic assessment
worth the time and cost? We understand that every dollar counts and ergonomic training is one of the most valuable investments you can make for you and workers.
After completing our ergonomic assessment training, your Cairns office can implement simple and effective ergonomic improvements to create a much healthier workspace.
We seek to improve the work environment so that each employee or specific groups can minimise the stress their bodies experience throughout the day. Good posture and correct ergonomice workstation setup are the first steps toward reducing physical exertion on the body and this will allow staff to perform tasks with a greater degree of focus. As such, the quality of their work usually improves.
Proper implementation of our ergonomic assessments and training at your Cairns  office can:
✓ Reduce injuries and and reduce sick days to cut the costs associated with absenteeism and insurance claims.
✓ Create a culture within your organisation centered around safety and good practices.
✓ Workers often appreciate their employer take an interest in their wellbeing, which in turn can produce a more positive and productive approach to their work.
We regularly run manual handling training courses in Cairns to ensure employees understand the proper methods of handling manual tasks. The cumulative effect of this can filter down to new hires and fosters a sustainable system of better work methods that benefits everybody.
Checklist of What You Can Expect in Our Ergonomic Assessments
With all of our workplace ergonomic assessments in Cairns, we deliver customised onsite or online consultations to suit your company's needs, values and systems. We propose effective ways in reducing your staff's body strains, and sprains, and aim to improve your workers' health and wellbeing.
Here's a preview of what you can expect our ergonomic assessments to look like in your Cairns workplace:
Educational workshops on posture or teach workers how to set up their workstations
Ergonomic workstation assessments – ranging from 15 minute preventative assessments to 50 minute specialised injury management or return to work assessments
Train the Trainer Workshops – involving training key staff on how to help set up other staff member work stations at their desk, and/or complete basic computer ergonomic workstation assessments
Home office ergonomic assessments and work  setup
Vehicle and driver ergonomic assessments
We also provide combined training sessions in ergonomics, manual handling and vehicle ergonomics.
Who Are Our Ergonomic Assessment Instructors?
At Corporate Work Health Australia, our ergonomic assessments are carried out by highly experienced and qualified health professionals. Our team are registered members of the AHPRA, as well as members of the Safety Institute of Australia and the Human Factors and Ergonomics Society of Australia.
We pride ourselves in understanding people, the modern workplace and the many challenges people are facing on a daily basis.
No matter what type of workplace business office environment you and your staff are working in, our team at Corporate Work Health Australia will be sure to provide tailored, customised and extremely useful strategies to help improve and enhance the wellbeing of your workforce.
To learn more about how our ergonomic assessment instructors and professionals can help your team, simply get in touch with us today.