Ergonomic Assessment And Training Melbourne
Ergonomic training and assessments delivered by Osteopaths, Physiotherapists and Exercise Physiologists who have many years assessment, teaching and OHS instructor experience in Melbourne.
>
We have delivered over 10,709 ergonomic assessments and training sessions
> Trusted by Australia's biggest brands, universities and government departments
> Training for office, workstation, transport, freight, warehousing, engineering and more
> 100% customised assessments and training can be completed face to face, online or both
> After the session you will receive a full report, valuable recommendations and ongoing support
Cost Effective Ergonomic Assessments Melbourne To Reduce Injuries And Compensation Claims
Free Online Meeting With A Director
Why waste time searching online? Book a free online video call to have your questions answered by our director Heath, who has over 20 years experience improving health, safety and performance in just about every industry imaginable.
Melbourne Ergonomic Assessment Delivered In The Office, At Your Home And Online
It is easy to look at the success of major companies and brands and put it down to the product they make or the service that they deliver. However, while the nature of their work is instrumental in driving profitability, without staff who are comfortable and happy while they carry out their duties, long term business success simply would not be possible.
Ergonomics is the key to reducing risk and increasing safety in the workplace, and those who promote a positive approach to wellbeing, health and safety stand to reap the rewards of a much more motivated and successful workforce. CWHA ergonomic assessment Melbourne service is designed to deliver exceptional results for your business and employees.
Our highly qualified health professionals deliver tailor made solutions for all types of businesses and office work environments. Our team is comprised exclusively of registered members of the AHPRA, as well as members of the Safety Institute of Australia and the Human Factors and Ergonomics Society of Australia, you can count on unrivalled expertise and knowledge when you choose our ergonomics training. What's more, you also gain the benefit of an experienced person that can effectively communicate to the company and employees alike, in terms that are understandable and approachable. Read More
Call 1300 951 519 to have your questions answered.
Workstation Ergonomic Assessment and Training
Work From Home Assessment and Training
Online Ergonomic Assessment and Training
Vehicle Ergonomic Assessment And Training
Ergonomic Training For Health Professionals
Monthly Workplace Ergonomic Management
Ergonomic Train The Assessor Training
Organisations Who Trust Our Assessments And Training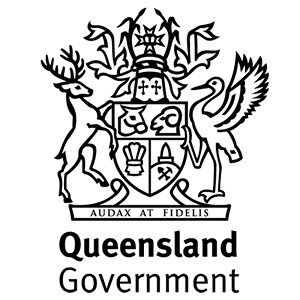 government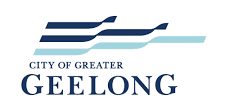 council
nonprofit
education
university

banking
finance
insurance

superannuation
accounting
legal
technology
communication
transport
logistics
mining
resources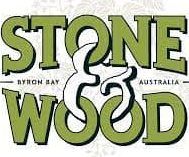 manufacturing
agriculture
engineering
construction
property
architecture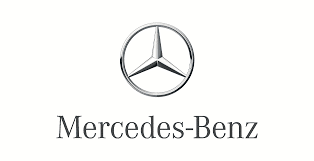 retail
supermarket
Why Ergonomics Assessments Are Worth Investing In Your Melbourne Business
Many people that consider an ergonomic assessment for their Melbourne business may have doubts with regards to the need or whether it is worth the time and cost. 
At Corporate Work Health Australia, we understand that every dollar counts – and ergonomic training is just one of the most valuable investments you can make for your business and team. 
What we seek to do is improve the workplace environment so that each employee or specific groups that you have identified are in need of better methods of working, can minimize the stress their bodies experience throughout the day. 
Good posture is the first step toward reducing physical exertion on the body and this alone will enable them to perform tasks with a greater degree of focus. As such, the quality of their work can be expected to improve. 
After completing our ergonomic assessment training, your Melbourne office can take measures to create a much healthier workspace. 
Proper implementation of our professional ergonomic assessments can:
✓ Reduce sick days as well as limit the number of injuries in the calendar year, all of which helps productivity and cuts the costs associated with absenteeism as well as claims against the company. 
✓ Workers can also appreciate how their employers take an interest in their wellbeing, which in turn can help them adopt a more productive and positive approach to their work. 
✓ Help limit or reduce chances of injury for workers, and can
✓ Create a culture within your organisation centered around safety and good practices.
We also run manual handling training courses in Melbourne to ensure employees understand the proper methods of handling manual tasks. The cumulative effect this can have is that it filters down to new hires and fosters a sustainable system of better work methods that everybody benefits from.
Reap the Rewards Ergonomic Assessments Brings
Your employees are your greatest and most valuable assets and we care about workplace health & safety. At Corporate Work Health Australia, we want to help you harness their potential and do so through the creation of tailored programs that are designed to enable you to create a work environment that promotes good morale and naturally leads to increased productivity. 
Before you even bring on an employee we can already assess their capacity to work through a pre employment medical in Melbourne to ensure that your employees are already off to a good start and your existing workforce will be able to rely on this new employee to carry out their required tasks.
To gain the insights of our highly-experienced health professionals, book an ergonomic office assessment for your Melbourne site today and plan to reap the rewards of a safer, healthier workforce. We also carry our our ergonomic in all major cities around Australia such as Brisbane and Perth.
Checklist of What You Can Expect in Our Ergonomic Assessments in Melbourne
With every one of our business workplace ergonomic assessments in Melbourne, we deliver customised onsite consultations to suit your company's needs, values and systems. We tailor effective ways in reducing your staff's body strains, and sprains, and aim to improve your workers' health and wellbeing.
Here's a preview of what you can expect our ergonomic assessments to look like in your Melbourne workplace:
Small educational training sessions on posture
Educational workshops to teach workers how to set up proper work stations
Ergonomic workstation assessments – ranging from 15 minute preventative assessments to 50 minute specialised injury management or return to work assessments 
Train the Trainer Workshops – involving training key staff on how to help set up other staff member work stations at their desk, and/or complete basic computer ergonomic workstation assessments 
Home office ergonomic assessments
Vehicle ergonomic assessments
We also provide combined training sessions in ergonomics, manual handling and vehicle ergonomics.
Who Are Our Ergonomic Assessment Instructors?
At Corporate Work Health Australia, our ergonomic assessments are carried out by highly experienced and qualified health professionals. Our team are registered members of the AHPRA, as well as members of the Safety Institute of Australia and the Human Factors and Ergonomics Society of Australia.
We pride ourselves in understanding people, the modern workplace and the many challenges people are facing on a daily basis.
No matter what type of workplace business office environment you and your staff are working in, our team at Corporate Work Health Australia will be sure to provide tailored, customised and extremely useful strategies to help improve and enhance the wellbeing of your workforce.
To learn more about how our ergonomic assessment instructors and professionals can help your team, simply get in touch with us today.
Frequently Asked Questions (FAQs)
How Does An Online Ergonomic Assessment Work?
Our online ergonomic assessments ​in Melbourne are simple to set up, whether it be one individual or 100s of team members. Workers are supplied a booking link where they can book themselves in on a day and time that suits them. Workers then complete an online self assessment via a link sent to them from their booking confirmation email. Finally a video call is completed with a health professional with each team member where the final assessment and recommendations are completed. Assessments are available for both home workstations and the office. 
What Is The Best Face To Face Ergonomic Assessment For An Injured Worker?
To ensure that we cover all of the injured worker's and company's needs we recommend our Level 3b 'speciliased' individual ergonomic assessment. This assessment allows up to 60minutes with the injured worker, as well as 60 to 75 minutes of report writing on assessment findings, advice given, and recommendations including equipment recommendations.
What Is The Most Popular Type of Work From Home Assessment?
What Is Involved In Ergonomics The Train The Assessor Course in Melbourne?
Our ergonomics train the assessor courses in Melbourne involves our health professional training your key stakeholders i.e. OHS rep, managers, HR etc. to complete basic ergonomic workstation assessments internally within the business via interactive workshops. Courses are limited to 6 team members to ensure good learning outcomes. 
How do CWHA ergonomic assessments in Melbourne compare in price?
Corporate Work Health Australia offers a range of pricing options to cater to all budgets and needs in Melbourne. Assess your team with brief desk checks (10min) from as little as $25 – $40 per worker. We aim to individualise all ergonomic training and assessment services to meet our clients needs and ensure a good outcome. We offer discounts for bulk training and assessment bookings.