Ergonomic Assessment And Training Ballarat
Ergonomic training and assessments are delivered by Osteopaths, Physiotherapists and Exercise Physiologists who have many years assessment, teaching and OHS instructor experience in Ballarat.
>
We have delivered over 10,709 ergonomic assessments and training sessions
> Trusted by Australia's biggest brands, universities and government departments
> Training for office, workstation, transport, freight, warehousing, engineering and more
> 100% customised assessments and training can be completed face to face, online or both
> After the session you will receive a full report, valuable recommendations and ongoing support
Cost Effective Ergonomic Assessments Ballarat To Reduce Injuries and Compensation Claims
Free Online Meeting With A Director
Why waste time searching online? Book a free online video call to have your questions answered by our director Heath, who has over 20 years experience improving health, safety and performance in just about every industry imaginable.
Ballarat Ergonomic Assessment Delivered In The Office, At Your Home And Online
Think about how you are sitting right now and whether there are any aches any niggling discomforts or pains throughout your body. If you are at work and you recognise that your current sitting position is causing you pain and you are in a position of influence or take responsibility for a number of employees, then think about the potential discomfort they are experiencing right now.
An ergonomic assessment Ballarat allows the business owners to gain the skilled and knowledgeable insight of a team of health professionals with substantial experience in terms of musculoskeletal complaints and injuries in the workplace. At Corporate Work Health Australia, we are the go-to people for any business that wants to minimise the discomfort experienced by its workforce and enhance the potential for them to work to the best of their abilities.
We work for small and large businesses alike and offer tailored services that meet and exceed your needs. The quality of our work is undeniable and you can take comfort in the fact that all of our health professionals are members of the Safety Institute of Australia as well as members of the Human Factors and Ergonomics Society of Australia.
Call 1300 951 519 to have your questions answered.
Workstation Ergonomic Assessment and Training
Work From Home Assessment and Training
Online Ergonomic Assessment and Training
Vehicle Ergonomic Assessment And Training
Ergonomic Training For Health Professionals
Monthly Workplace Ergonomic Management
Ergonomic Train The Assessor Training
Organisations Who Trust Our Assessments And Training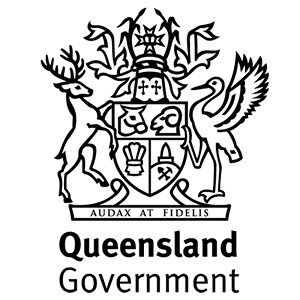 government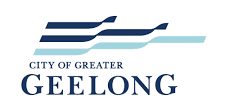 council
nonprofit
education
university

banking
finance
insurance

superannuation
accounting
legal
technology
communication
transport
logistics
mining
resources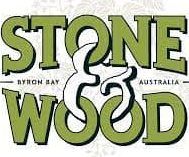 manufacturing
agriculture
engineering
construction
property
architecture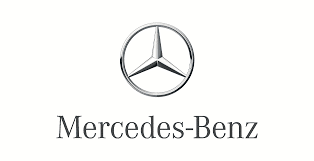 retail
supermarket
Reduce Risk in Ballarat Using A Ergonomics Assessment
The biggest loss experienced by any company that fails to address the comfort, safety and wellbeing of their staff is money. The most important assets that you have were hired, possibly by you, because of their expertise but in failing to provide them with an appropriate place to work that supports their welfare, this investment will never deliver the return that you expected.
Ergonomic assessment training offers Ballarat office managers and key decision makers the opportunity to gain true insights into how they do things. An assessment should be viewed as a preventative tool and sought out as and when a new layout is installed, or new office furniture is acquired. It can highlight problems that cause injuries and put your workforce at risk and solutions can be determined as a result, which will ensure a better fit for the company and employees.
Empowering your employees through ergonomics training by affording them the knowledge to increase their ability to focus on the task at hand and take their mind off potential hazards adds huge value to any company. The reality is that once employees are trained in a manner that is specific to their daily work, this takes hold and can create a positive culture on the shop floor. Ergonomic workstation assessments in Ballarat ensure that your employees are working at the safest and most efficient manner.
The greater your ergonomic plan, the less likely you are to have to deal with recurring injuries, absenteeism as a result of accidents and claims that stem from an employee's belief that they were harmed because a safe working environment was not provided. Our office ergonomics training course will address all these issues and teach you the right method to address any ergonomic problems present in the workplace.
Ergonomics Supports a Productive Ballarat Workplace
At
Corporate Work Health Australia
, we bring an
ergonomic assessment Ballarat
natives can count on to be thorough and delivered in a manner that is understandable by all. We tailor our service off the back of consulting with key stakeholders and we provide strategies that are ideal for your company. The end result is savings for you, fewer injuries, faster rates of recovery, increased productivity and improved employee morale. Couple your assessment with appropriate
manual handling training in Ballarat
to ensure your employees have the required skills to carry out their tasks in a safe and secure manner. Go one step further and ensure your workforce is capable from the get go by undertaking a 
functional capacity evaluation
throughout your hiring process, this will highlight which candidates skills are suitable for the task at hand and ensure you have an employee that has a lower risk of injury.
Taking a close look at how your ergonomic plan stacks up is a worthy investment of your time, and for those who might already be sitting uncomfortably, rest assured that in our hands we can create a path to the future that is not only more comfortable but supports a productive workplace. Call today for a quote.
Checklist of What You Can Expect in Our Ergonomic Assessments
With every one of our business workplace ergonomic assessments in Ballarat, we deliver customised onsite consultations to suit your company's needs, values and systems. We tailor effective ways in reducing your staff's body strains, and sprains, and aim to improve your workers' health and wellbeing.
Here's a preview of what you can expect our ergonomic assessments to look like in your Ballarat workplace:
Small educational training sessions on posture
Educational workshops to teach workers how to set up proper work stations
Ergonomic workstation assessments – ranging from 15 minute preventative assessments to 50 minute specialised injury management or return to work assessments
Train the Trainer Workshops – involving training key staff on how to help set up other staff member work stations at their desk, and/or complete basic computer ergonomic workstation assessments
Home office ergonomic assessments
Vehicle ergonomic assessments
We also provide combined training sessions in ergonomics, manual handling and vehicle ergonomics.
Who Are Our Ergonomic Assessors?
At Corporate Work Health Australia, our ergonomic assessments are carried out by highly experienced and qualified health professionals. Our team are registered members of the AHPRA, as well as members of the Safety Institute of Australia and the Human Factors and Ergonomics Society of Australia.
We pride ourselves in understanding people, the modern workplace and the many challenges people are facing on a daily basis.
No matter what type of workplace business office environment you and your staff are working in, our team at Corporate Work Health Australia will be sure to provide tailored, customised and extremely useful strategies to help improve and enhance the wellbeing of your workforce.
To learn more about how our ergonomic assessment instructors and professionals can help your team, simply get in touch with us today.