Injury Prevention, Management and Return To Work Plans
Our team of physiotherapists, osteopaths and exercise physiologists have delivered thousands of injury prevention workshops and one on one injury management plans.
Manage aches and pains, before they progress to injuries and time off by providing a therapist onsite at your workplace or we can help with return to work programs for injured workers.
Our Injury Prevention and Management Services
Key areas reviewed:
We will consult with your workers to identify hazardous tasks and body regions impacted so that we understand where any why injuries are occurring
We will review your injury history to understand where, why and when injuries occur
We will consult with your management to understanding what you need assistance with and we will put together a comprehensive program to meet your specific goals
What's involved:
Consultation with management regarding your specific goals relating to onsite injuries and management
Consultation with the management and workforce regarding hazardous tasks, injury mechanism and body regions impacted
Review your OHS training history and injury register
We develop a customised program to address your needs, this may include implementing functional capacity assessments, implementing injury prevention programs and work hardening programs
Investment:
Call or email us to get a quote today!
We customise our injury prevention and management services to suit your requirements
Injury Prevention, Early Intervention And Return To Work
Having a health professional visit your worksite or office regularly to help ease aches and pains, improve injuries or manage return to work plans is a win for your workers and for your business.
Our team can assist your manufacturing and construction workers in delivering onsite preventative wellbeing programs that are tailored to suit your needs. This includes pre-start work sessions and onsite training. We also offer onsite physical therapy that enables workers to access early intervention treatment to enable an early diagnosis and implement modified work duties.
Onsite physical therapy such as osteopathy and physiotherapist can assist your business in delivering educational and wellbeing services as well as early intervention treatment to prevent aches and pains for for office workers and professionals Our team of osteopaths and physiotherapists will work with your warehouse, freight and logistics teams to identify why aches and pains develop and we can work to create an injury prevention program or provide onsite training and treatment.
Read More
Significantly Decrease Your Costs By Providing:
Early intervention

 

– Treatment and advice in the first 24 hours is essential in minimising the duration and severity of any workplace injury. OH&S staff will be notified within 2 hours of an injured worker's diagnosis and management plan.
Fewer lost days from work

 

– Treatment of injuries on-site means fewer consultations off-site, thereby reducing the time away from work for travel and treatment. We can advise on suitable duties plans to minimise or avoid days off and the cost of replacing the injured worker.
Reduction in workcover claims

 

– Injuries which are treated on-site and managed immediately have shown to reduce the frequency of workcover claims. This equates to a significant cost saving to the employer.
Enhanced employee health and wellbeing

 

– A healthy pain free employee is far more productive than someone in pain.
An efficient return to work and monitoring process

 

– Working together the therapist, health and safety staff and management can design and manage the post injury return to work process safely and efficiently. Employees can also be directed to more appropriate means of treatment if required.
Return to work matters!

 

– Work absence tends to perpetuate itself; for example, the longer someone is off work, the less likely they are to return to work. If the person is off work for*:
20 days the chance of ever getting back to work is 70 percent
45 days the chance of ever getting back to work is 50 percent
70 days the chance of ever getting back to work is 35 percent.
*Royal College of Physicians Consensus Statement (2011).

 

Realising the Health Benefits of Work
Onsite Physiotherapy and Osteopathy
104,770 serious claims were lodged in the 2015-16 financial year and 90% of serious claims were due to injuries and musculoskeletal disorders.
The growing need for early intervention to reduce aches, pains and musculoskeletal injuries at your workplace has led to Corporate Work Health Australia providing on site clinical services for workers. We provide qualified Physiotherapists and Osteopaths on site to allow for easy and accessible treatment and management of musculoskeletal injuries. Corporate Work Health Australia is able to provide onsite Physical Therapy services from as little as 5 hours up to 30+ hours per week.
On site consultations means less time spent away from work and a more rapid return to work. Musculoskeletal injuries, particularly lower back pain, are at epidemic proportions throughout Australia's workforce and have become a costly financial burden for the employer, costing Australian employers $8billion in workers compensation premiums for the 2005-06 financial year.
Many companies are finding it more cost effective to have one of our therapists attend the workplace and treat injured staff members, particularly companies that employ a large manual workforce.
Return to Work Strategy
Having a practitioner onsite means less time spent on the phone communicating between patient, practitioner and company.
It also means the practitioner will have a much better understanding of the work environment and job tasks.
This will enable the practitioner to make a better informed decision regarding the return to work strategy. Please contact one of our offices for individual costing or to discuss the possibility of onsite injury management.
Organisations Who Trust Our Injury Prevention & Return To Work Programs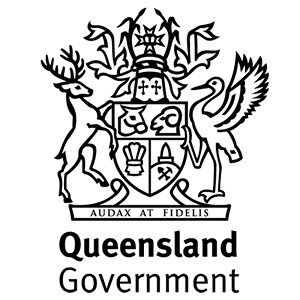 government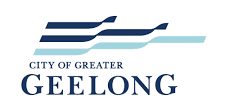 council
nonprofit
education
university

banking
finance
insurance

superannuation
accounting
legal
technology
communication
transport
logistics
mining
resources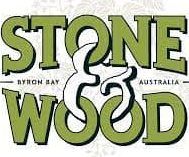 manufacturing
agriculture
engineering
construction
property
architecture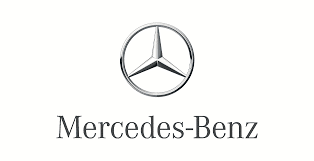 retail
supermarket
Call, email or complete a form. Let us know what you want to achieve or the problems you are having.
Phone, video call or face to face. We will discuss your needs, make some suggestions and provide a quote.
Your assessment and/or training package is 100% tailor made to suit your needs, budget and service requirements.
Onsite, online or both. Your personalised package is delivered by health professionals with extensive clinical and teaching experience.
We have helped thousands of people at some of Australia's top companies. Our team will work with you every step of the way to ensure you achieve the right results for your company and for your workers.
Injury Prevention and Return to Work Benefits For Companies
Healthier, productive, engaged workforcs
Reduce aches and pains progressing to injury and compensation / insurance claims
Assess workplace hazards and risks which may be contributing to workplace injuries
Less time away from work for your staff
Earlier return to work ensures better return to work outcomes
Injury Prevention and Return to Work Benefits For Employees
Feel better more often by receiving regular treatments
Reduce aches and pains progressing to injury and time off work
Healthier, productive, engaged workers
Loyal staff who feel like their employer cares about them
Return to work earlier with better outcomes